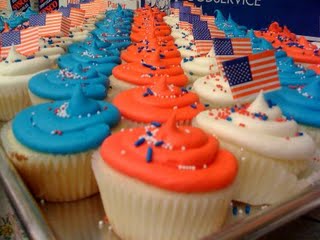 It's municipal election day where I live. I went by the activity center at a Baptist church to vote on my way to work. Got there early and was first in line when the doors opened at 7:00, so I got to be the very first person to sign in. The poll workers were still drinking their coffee, still a little unclear on the procedures, still a little flusterable: the nice lady, who must have gotten up at 4:00 a.m. to do her meticulous silver hair, kept looking for my name in the registry among the scores of "Browns." A poll watcher designated by one of the candidates hovered, frowning, alert to the possibility of fraud. But finally I received my ballot, that oddly large sheet, discovering on it, as I knew I would, just one opportunity to make my mark. (The current school board commissioner for district 4, Bryan Chandler, is facing a challenge from newcomer Kelly Horwitz.) I filled in one of the two ovals -- right there on the table in front of the workers, not much caring who knew how I was voting -- got my "I Voted" sticker from another amazingly coiffed senior, and fed my ballot into a machine, which, to much general consternation among the poll workers, kept spitting the sheet back out, making me wonder if I'd made the right choice, until finally someone pointed out that the poll workers had forgotten to tear off the little perforated receipt along the bottom. Problem solved, vote recorded. Outside, along the sidewalk across the street, beyond the required 30-foot perimeter, supporters for the candidates stood with signs. I suppose they're working in shifts, since the polls will be open until 7:00 tonight. That's a long time to stand up for your candidate for school board.
Last fall the NY Times printed a number of poems as part of their election day coverage. This was my favorite of them:
INFOMERCIAL 2
The old mule delivers the goods.
Nugatory diddlings are on the decline.
Stateliness has its day.
There are indeed many encouraging signs
in the weather and in handshakes.
Still there are those who mistake dark clouds
for raffish hucksterism. They have never savored
the elation of an empty crystal ball.
To them I say, seconds will call upon you
in the morning. Tonight there are dreams to be thumbed through
before the complicated, awful business
of summoning beautiful particles after the horse is stolen.
That's Ashbery, of course. You can hear him read the poem here.
Elsewhere, the election news is not so good. Can't blame the mules, though. They seem to have performed admirably.
Born in Grand Rapids, Michigan, poet Joel Brouwer is a graduate of Sarah Lawrence College and Syracuse University. Brouwer is the author of several collections of poetry, including And So (2009); Centuries (2003), a National Book Critics Circle Notable Book; and Exactly What Happened (1999), winner of the Larry Levis...