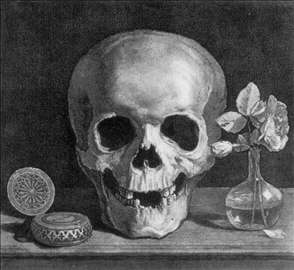 How many passwords does Sharon Olds have? How many passwords does Seamus Heaney have? Does anyone other than them know what they are?
The TIME Magazine in the dentist's office is wondering what happens to your cloud-borne data when you're dead. A relevant question for all of us who a) compute and b) are mortal. (Indeed, it recently occurred to me that I might oughta swap passwords with my dad, just in case one of us unexpectedly needs to execute the other's "estate," such as they are. (We're Dutch; we enjoy planning.)) But it seems like this must be a particularly vexing issue for readers and scholars of literature, since, for better or worse, people are going to want to write dissertations about Olds and Heaney (and Gary Snyder and C. D. Wright and Lyn Hejinian and Robert Pinsky and Charles Bernstein and Adrienne Rich etc.), and some of these folks, and certainly many more of the generations which follow them, must be conducting their correspondence increasingly online, and that information lies behind a login screen.
Maybe who cares, since maybe the whole matter of one writer being So Important that her/his correspondence is deemed worthy of interest obtains less and less as the notion of Individual Genius continues to ebb away?
Maybe who cares, since maybe writers rarely these days write substantive private correspondence, since they tend instead to simply publish their best thoughts on the open internet via blogs or web sites, or in print?
But maybe someone does care? I don't know! Just curious. Any future PhD candidates out there hoping to dissertate on the Dickmans and fretting about how you'll get access to their Facebooks?
If nothing else, let's please do have a contest guessing what Olds' and Heaney's email passwords might be.
Born in Grand Rapids, Michigan, poet Joel Brouwer is a graduate of Sarah Lawrence College and Syracuse University. Brouwer is the author of several collections of poetry, including And So (2009); Centuries (2003), a National Book Critics Circle Notable Book; and Exactly What Happened (1999), winner of the Larry Levis...