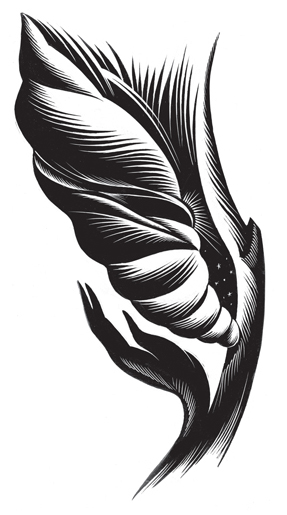 So long September. On this, the last day of the month, have a lasting look at Cathie Bleck's "Transformations" above, also featured on the current cover of Poetry.  Inside, I see a hoof, a hand, and (blush) the distinct influence of Rockwell Kent.
In 2005, Winterhouse Studio redesigned Poetry and, while researching, principal William Drenttel found this Pegasus bookplate by Kent, which we cherish to this day.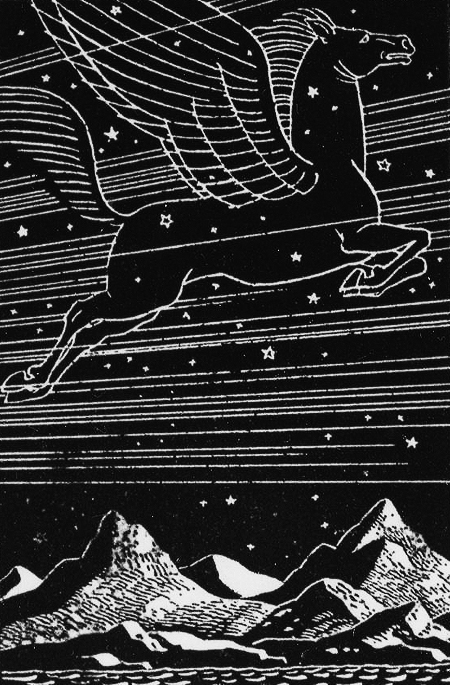 Side by side the resemblance between Bleck's and Kent's style is striking. Look below for more of the same sort. For a full range of Bleck's work on white clayboard, scratchboard, and paper, visit her website. For a backdoor to her inspirations, see her blog.