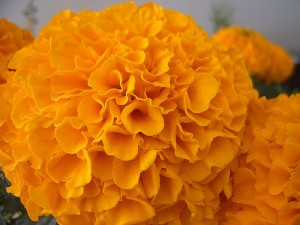 Been enjoying A.E. Stallings' entries on literary friendships (sorry we didn't run into each other at AWP, Alicia!) and I was reminded of the good old days at Harriet--sparring with Ange Mlinko, learning from Stephen Burt, getting puzzled by Christian Bök. And towards the end of our tenure back in January of 2008, the always-provocative Reginald Shepherd came on board. Sadly, he will not be joining us again because he passed away on September 10, 2008. His final Harriet blog post is dated August 26, 2008--an entry in which he is honestly and openly discussing his illness and complications. A tribute to his memory and accomplishments took place last week in Denver.

I only met Reginald a few times and only briefly, but I was a huge admirer of his first book Some Are Drowning, which Carolyn Forché had selected as the winner of the AWP Series in Poetry (since then renamed the Donald Hall Poetry Prize). She had recommended the book to me when we first met at a poetry workshop in Mexico around 1996. I was about 26 years-old then, and eager to locate my gay sensibilities in poems.
The next year I attended my first AWP in DC, where I got to meet Laura Jensen during a rare public appearance. She moved around the hotel lobby in a floor-length skirt that made it seem as if she was floating. That year was also the year of the sullen tribute to Jane Kenyon--Donald Hall's late wife--who had succumbed to leukemia a few years before. And at the beginning of this tribute, one of the speakers announced to the audience that Allen Ginsberg had just died. I will never forget the communal gasp.
These thoughts are swirling through my mind as I start to think ahead to AWP 2011, in DC again next year. Everything does move in circles. I will be proposing a tribute to the late poet Ai, who passed away less than a month ago.
I suppose this is one of the reasons I do appreciate AWP--it gives us the space to meet, greet, and grieve. Who else will remember us as poets and writers if not other poets and writers? As I walked around the book fair, I kept being startled at the reality of our aging bodies, our mortalities. Of course, I'm projecting since I walked around using a cane--an elegant accessory, mind you--but a necessary one. (What I thought was arthritis of the knees or sciatica has since grown to a more complicated diagnosis, so it appears I will be cane-bound longer than I expected. Hear that, Lihn? The cane stays.)
Blame it on the jetlag for this rather lugubrious post, but it's actually a celebration of community, an acknowledgment that despite the losses there are always gains. In this case, all those young writers in attendance--some opportunists, others dreamers--who reminded me of myself twelve years ago when I first set foot on the conference of conferences.
Those are my highlights now--meeting young writers from other parts of the country. And keeping sacred the memory of those who are no longer with us, though their words live on.
Rigoberto González was born in Bakersfield, California and raised in Michoacán, Mexico. He is the author of several poetry books, including So Often the Pitcher Goes to Water until It Breaks (1999), a National Poetry Series selection; Other Fugitives and Other Strangers (2006); Black Blossoms (2011); and Unpeopled Eden (2013), winner of a Lambda Literary Award. He...