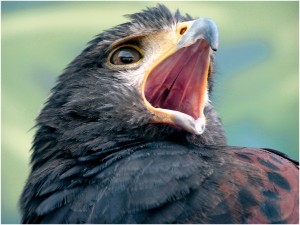 It's the middle of Poetry Month, so I think we're obligated to send some love to the poets and their books. This was always one of my favorite posts when I did Harriet back in the day: it's not exactly like getting singled out from the general audience on The Price is Right, but hey, people of the profession with few monetary rewards are grateful nonetheless. I'll be doing a few of them before my time expires.
But I do want to rant a bit here and say that we shouldn't subscribe to the notion of the freebie for everthing or that poverty is part of our game. That only leads to a type of abuse. Case in point: when newspapers were cutting costs, one newspaper in particular, which for years had been paying a notable poet to write a weekly column on poetry, determined that "poets would do this for free!" So the column was cancelled and now poets introduce their own poems. Is there no dignity in poetry?
It's rare for me nowadays to do a reading or presentation gratis. It's not that I think my creative work is worth any money, but I sure as hell know my time is. When organizers approach me with the opening phrase "We're on a limited budget" or "We really don't have much funding" I grow wary. These are not the most persuasive arguments. What I'm really hearing is that I'm worth as little as they can afford. If they had more money they'd probably not be asking me. I think it's more endearing when organizers are upfront and say, "We can't offer an honorarium but we will make sure you have a warm audience" or "We can't pay you but we will sell your books!" It's called an exchange: and it doesn't have to be monetary.
Since my time is more limited than ever, I pick and choose carefully. When I turn an offer down I do so graciously and I follow-up by recommending other readers. And sometimes, if the organization or institution is doing great work for the community, I say I'll do it for no pay. It's not charity; it's acknowledgment.
The only time I get annoyed is when I turn an offer down and then the organizer fires back with a guilt trip that appeals to my ethnic sensibilities: "But we have a large Latino community that's hungry for writers of color." All the more reason to pay me--or bite me. Would this tactic ever be used on white writers? It would sound rather funny and awkward. Also, it affirms the suspicion that we writers of color are asked to read because we're writers of color, not because we're good poets or performers
I mean, it's bad enough that this misrepresentation is finding itself into poems. Where did I hear that? Oh, yes, there was a white boy poet who wrote and read a poem at AWP that made reference to people benefitting from their "caramel-colored skin" and "short skirts." But we're supposed to think it was funny and ironic and tongue-in-cheek. Har har fucking har har. Asshole.
Anyway, this afternoon I'm off to attend a ceremony honoring high school students in Newark who participated and placed in our annual High School Writing Contest. It's a wonderful festivity with proud parents in the front row and giddy teenage writers at the podium, most of them reading in public for the first time. It's a nice reminder that writing thrives in communities that don't stroke egos and sanction stupidity like the aforementioned incident. Who knows what seeds will be planted at this event? Who knows what artists will blossom from these first steps?
Rigoberto González was born in Bakersfield, California and raised in Michoacán, Mexico. He is the author of several poetry books, including So Often the Pitcher Goes to Water until It Breaks (1999), a National Poetry Series selection; Other Fugitives and Other Strangers (2006); Black Blossoms (2011); and Unpeopled Eden (2013), winner of a Lambda Literary Award. He...