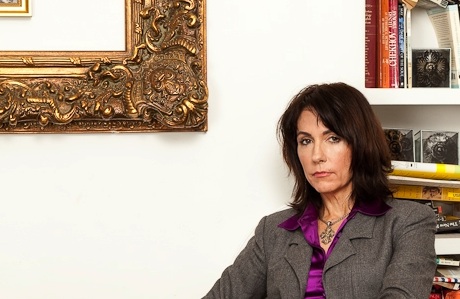 Mary Karr reads on Tuesday, April 5 at the Art Institute of Chicago's Rubloff Auditorium. She took a few minutes to talk about what she's reading, what she's read, and who she'd quote:
What line or poem do you find yourself sharing again and again?
Too many to count. My message to young writers always comes from Beckett: "Fail better."
On your bookshelf but unread:
New book on Stalin (Bloodlands), rereading John Gardner's On Moral Fiction.
Can you remember the first poem you read and really liked?
Winnie the Pooh, "Wherever I go there's always Pooh..." and cummings "[in Just-]." Memorized "The Love Song of J. Alfred Prufrock" at age 12, but it's faded and tattered as an old flag.
A cause you would attach your name to:
What cause would have me?
The picture that comes to mind when you hear the word "poetry":
Zilch.
If forced to quote your own writing, what line or poem would you provide?
Oh God. I'd bob and weave like a boxer. Never happen.
Expression you greatly dislike:
Art for art's sake. It was necessary when Gautier said it and through about 1950, now it's an excuse for doily-making art that refuses to be necessary.
The longest amount of time you've gone without writing [creatively]?
15 months. I was very sick, told I had liver cancer.
Favorite public figure:
Jesus.
Favorite literary device:
When I think of Chicago, I think of...
Studs Turkel buying me lunch at a great steakhouse. How we'd first sat in the sound booth playing Janis Joplin, who's from my neighborhood. And he was so loud at lunch a guy came by after and said, "Nice have lunch with you, Studs." It was  a record-breaking 109 degrees that day. I also think of the fine stories by Stuart Dybek in The Coast of Chicago, and of a great conversation Stuart and I had till 3am there once with my then student Adam Levin about Cormac McCarthy.