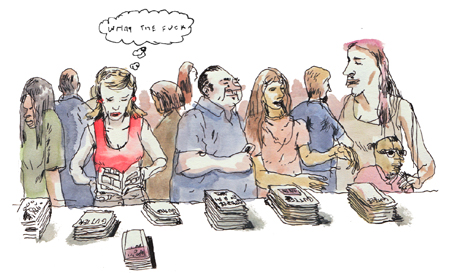 A few years ago this site published a short-run feature called "Poem as Comic Strip," for which some of today's most vital graphic novelists were invited to interpret a poem of their choice from the Foundation's archive. Ed Park, the series editor, wrote:
Heightened language—one possible or partial definition of poetry—isn't the first thing one associates with comics. Yet comic book artists take into account the way words appear on the page to a degree poets will find familiar. How many lines should accompany each image? How high should the dialogue balloon float? The ratio of printed words to blank space plays a role in whether a poem or strip succeeds.
The notion of comic strip as poem still comes up, thanks mostly to the artists we work with for covers. The artist Seth (Poetry, November 2010) said, in a Bookslut interview back in '04:
Comics and prose have some things in common but not as much as people think. In fact, instead of comics being a combination of drawings and literature, or film and literature, I think that comics are closer to a combination of poetry and design. The drawings in comics ideally should be used as design elements. There are not there simply to be pretty—no, when used well the drawings act as symbols to direct the eyes and the emotions (in a way, they are language symbols much like the letters of the alphabet).
This month we welcome back Victor Kerlow for another cover (his last was March 2009) and a closer look at his work. He says:
That drawing ["Now That's Over"] is just one of the many that I've done incorporating imagery from car crashes, which is a theme I use often in my drawings. It's also influenced by the photos of Enrique Metinides, who is kind of like a Mexican Weegee. Both those photographers were very informative for my work when I was younger…The kind of images I've had on Poetry covers tend to be more introspective and subjective than more straight forward, illustrative work I do, or the comics even (though I do try for those to stay open ended to some degree).
When asked about his experience of poetry, Kerlow admits:
I wish I did, but I really don't read too much poetry. But for me, comics can get very close to what I think poetry tries to do; exploring ideas and emotions with words, but with comics I'm able to clarify stuff visually as well. Comics are probably the closest I will ever get to writing poetry.
To test this we offer you recent comics by Kerlow, after the jump (which you can see more of on his blog):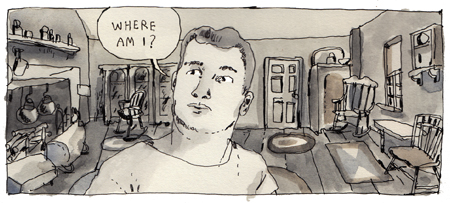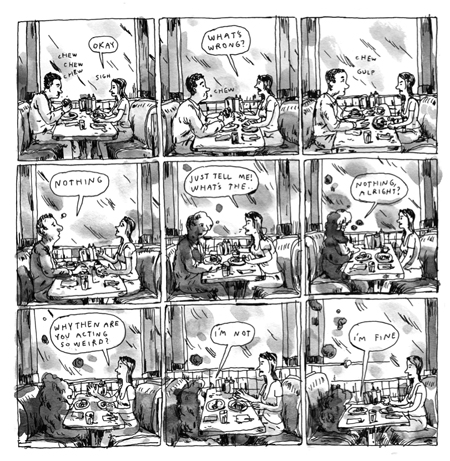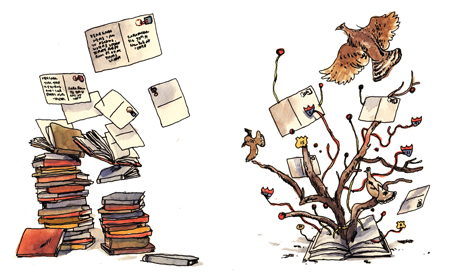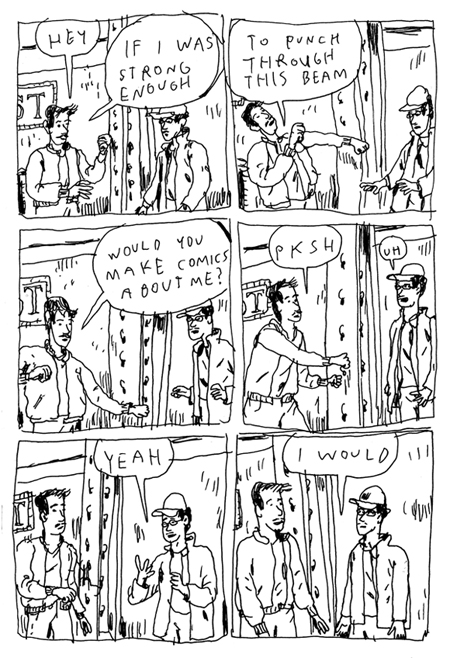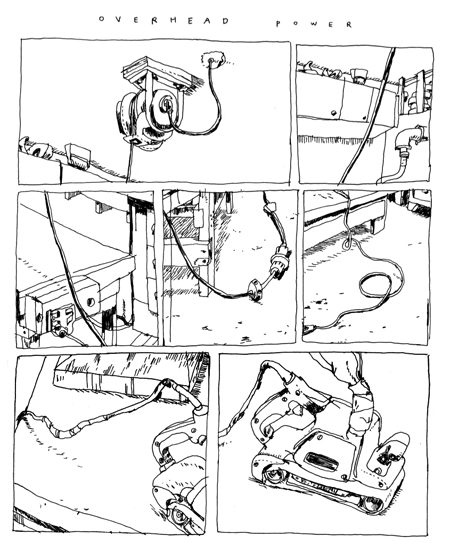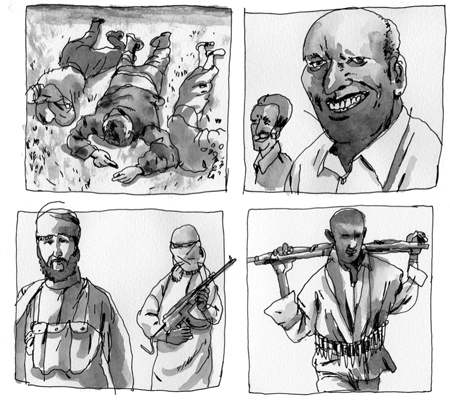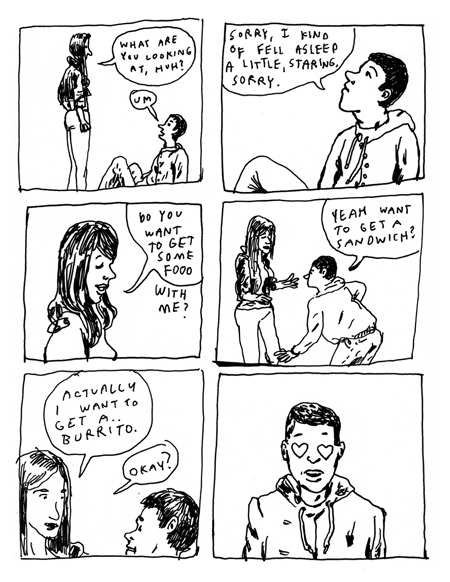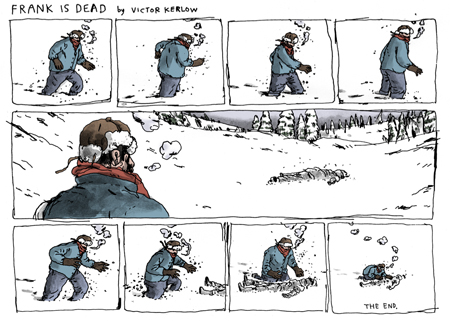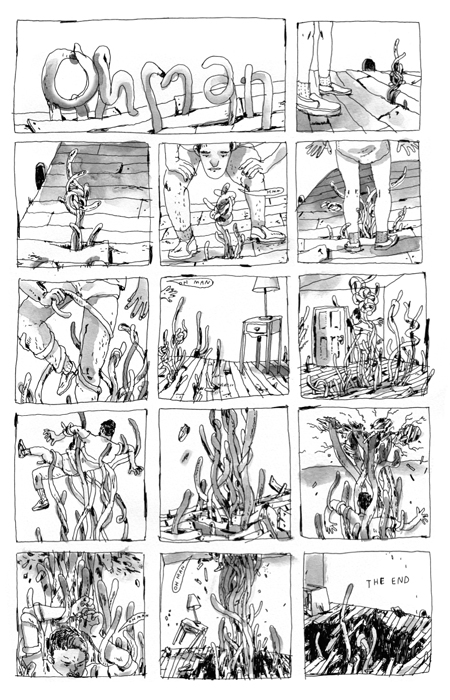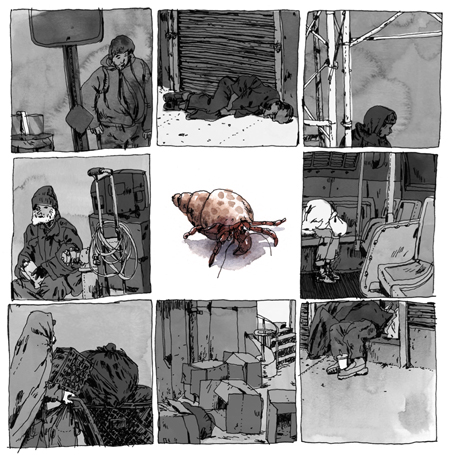 ABOUT VICTOR KERLOW
Victor Kerlow  was born, raised, and educated in New York City and continues to live there, drawing full time. His self-published comic Gutter was listed in the Best American Comics 2010.