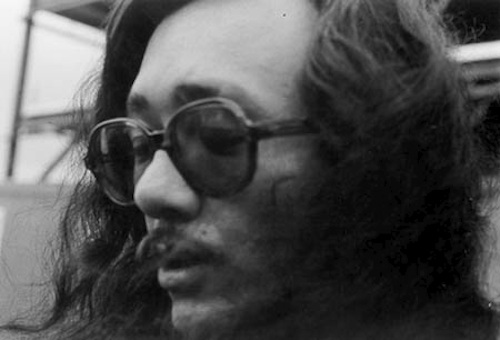 In their fifth episode of "The Artist's Life," NYFA spends some time with poet John Yau, author of over a dozen books of poetry, fiction, and critcism; and Arts Editor of The Brooklyn Rail. Yau's next book of poems, My Latest Adventures in Monochrome, will be published by Copper Canyon Press in the spring of 2012. NYFA also got to meet a couple of Yau's pals:
Yau graciously invited us into his sprawling apartment in the Garment District, packed with books and original artworks by the likes of Philip Guston, Thomas Nozkowski, and Deborah Butterfield. His daughter, Cerise, happened to be off from school that day, and along with Charlie, their wire-haired dachshund, lounged on the sofa beside Yau. In the process, daughter and dog became a part of the interview and video shoot. Refreshingly down to earth, Yau described for us a typical day, which entails an intricate juggling act of balancing writing, editing, and teaching with his being a husband and father.
You can watch the video below. Previous episodes include chats with Kate Gilmore, Vito Acconci, Sigrid Nunez, and Kalup Linzy.
The Artist's Life: John Yau from NYFA on Vimeo.