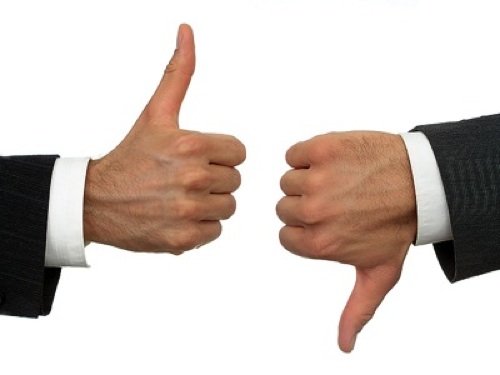 H/t to A.J. Ayer and his "Boo/Hooray" theory
Number of women on the 2011 "shortlist" for the UK's Forward Prize, worth a cool £10,000? Zero. Boo! The joy of seeing phallus-endowed poets finally beat the system and get the recognition they deserve? Priceless. Hooray!
Stephen Burt read Anne Carson's Nox, and had decidedly mixed feelings about it. Boo! Make up your mind, Stephen Burt. He did take the time to rip Carson's overheated acolytes a new one. Hooray!
David Buuck's (Soma)tic Poetry Exercise, "Crystal Nexus," knocks one over the avant-garde fence and prompts a fascinating interview. Hooray! American Apparel shoplifter (and occasional Harriet contributor) Tao Lin is going to H-E-double-hockey-pucks for making a degenerate "mumblecore" movie, according to Christwire. Boo!
Encyclopedia Destructica and The Institute of Extraterrestrial Sexuality launch a Kickstarter we can get behind. Hooray! The evil French women's soccer team is using the power of poetry against Hope Solo. Boo!
New Directions turns 75. Hooray! There's all kinds of stuff to do this summer. Hooray! A rare Seamus Heaney collection may be raising record-breaking funds for charity, but, at a time when brilliant graphic designers are digging for couch-change, someone apparently designed the cover with a 1985 copy of Print Shop. Boo!
Controversial appropriationist author, UbuWeb curator, and WFMU DJ Kenneth "Kenny G" Goldsmith says "boo" to the concept of creativity. Boo to you, man! (Even Goldsmith's beard is polarizing.) The Language of Conservation initiative brings creativity to the Audubon Zoo in New Orleans. Hooray!
Digging metaphors makes you a smart person. Hooray! Thorin Klosowski hangs out with Thurston Moore and you don't. Boo!
Heather Christle gives Vouched an inscrutable "awful interview." Boo? Hooray?
The English language is a "shameless whore" and an "extraordinary bastard." Hooray!