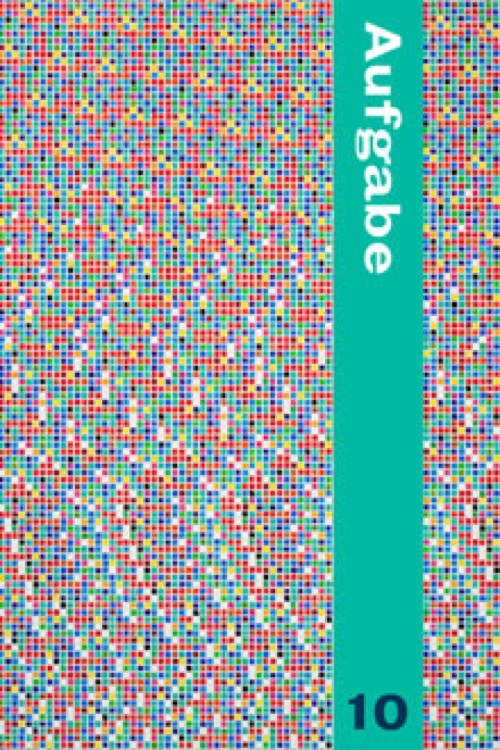 Litmus Press has just put out the tenth issue of its excellent journal Aufgabe, featuring contemporary French poetry and poetics in translation, guest edited by Cole Swensen. That's in addition to plentiful reviews, essays, notes and poetry of other sorts. That TOC is chock full!
Rob McLennan reviews the issue on his blog, first looking at the exploratory nature of the French poésie, which is serving to "[erode] the boundaries of the genre, of genre itself, and even of media." McLennan makes connections between the section here and similar collections of current French writing (Verse 2007 and a gathering of French texts from Burning Deck, edited by Norma Cole), underscoring the significance of the issue in light of the question, "Where has all the translation disappeared to?"
McLennan goes on to excerpt a bit from Oscarine Bosquet's "from Present Participle," translated by Ellen Leblond-Schrader and Sarah Riggs, and then considers the prose poem, still very French. Not to exclude the hundred pages or so of other work, he also looks at Rachel Blau DuPlessis and Robert Glück, the latter having published a talk from Tim Peterson's TENDENCIES: Poetics and Practice and series at the CUNY Grad Center, prompting the question of whether all of the series talks might be collected somewhere (rumor has it that Peterson's working on it!).
Other texts available to read from the issue online include Paul Killebrew's review of Lewis Freedman's Catfish Po' Boys, a response to Carol Maso from Jill Magi, and Johanna Drucker's "Notes on Notes on Conceptualisms." All well worth a read.