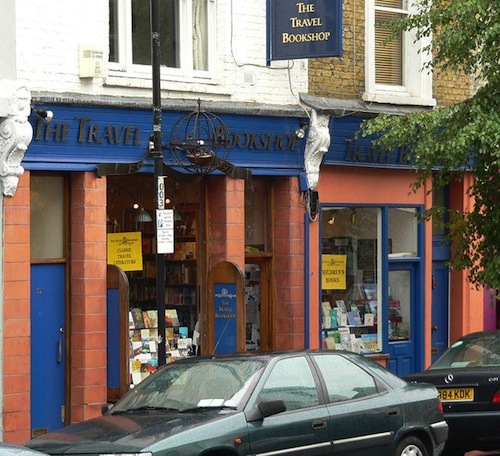 The Travel Bookshop, made famous in the movie Notting Hill, is looking desperately for a new buyer. If one can't be found, reports the Guardian, they are due to close in two weeks. But writers and poets are coming to the rescue, volunteering a day a week to help run it if a new buyer can be found. The Guardian writes:
Poet and journalist Olivia Cole, 30, said that she had spent a great deal of time in the bookshop and didn't want it to close.

"It's an amazing specialist bookshop and it has the Notting Hill novelty but it is the same sad story that we're seeing in high streets all over the country. Loads of independent bookshop are having a bad time. With a bookshop like that being so unique and so well loved, I was amazed when I heard it was closing," she said.

Cole, who said she also used the store "for work and day-dreaming" said she was willing to volunteer one day a week in the hope that lower running costs might attract a buyer.

"We [are] hoping to rally writers and poets and volunteers to the idea," she said. "The thought that you could run into a poet or writer while doing your book browsing would also add to the appeal."
You might run into a poet! Can poets afford to live in Notting Hill? Har. But Even Alec Baldwin has rallied for the cause--well, he tweeted, "Save the Travel Book Shop." Read the rest of the article here.