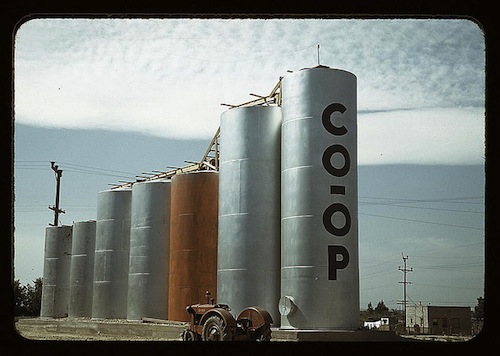 We've heralded the Poetic Labor Project before! Now for the August edition, which features responses around poetics and labor from Scott Inguito, Erica Lewis, Stefani Barber, and Robert Mittenthal. You can also download a PDF, if you're into that kind of thing. The folks at PLP are also collecting projects and resources that you think they ought to include in their blog library. New additions to that, since our last post, include the Carrotworkers' Collective and SFMOMA's "Bohemia of Finances" series.
But for now, a bit from Seattle poet Robert Mittenthal:
Back to the contemporary problem of Day and Night, i.e., how to productively "struggle to 'do two jobs,' that is, how to make artworks and earn a wage to support ourselves"?

To cope with my Day job (as a "litigation support" person in the legal industry), I have tried to partition or protect my Nights, in effect I've attempted to lead a bifurcated life. I rarely talk about my nightlife during the day, and vice versa – though both lives are seasoned or infiltrated by their other.

This social bifurcation is perhaps a failed attempt to create ala the Saint-Simonians: "a different space for [our] lives as workers… restoring … the dignity of [our] nature which is sunk in the twofold servitude of work and the quest for it…"

The process of specialization, which divides jobs to make the worker more fungible, and/or eliminates jobs altogether, has led us toward the realm of so-called affective labor. We find ourselves in a situation where Day always has some purchase on the Night.

Nightlife isn't all it's cut out to be. The danger is no longer that you will merely take the job home, it's that the job has already taken you home. You know you're in trouble when you solve a work problem in your sleep, or while laying sleepless in bed.

To quote Steve Shaviro:

"Hardt and Negri are … right to assert that the extraction of a surplus — which is to say, ultimately, of profit — has now extended well beyond the factory, to encompass all areas of social life, and that this means an increasing appropriation, not only of surplus labor-power, but also of what Marx called "general intellect," or the accumulated knowledges and capacities of human life as a whole — including things like habits, everyday practices, forms of know-how, and other potentialities of human (and not just human) "life" in general."

We've become entrepreneurs of ourselves. Trapped between performance measures and 'personal' operating plans. There is a frightening new transparency in the culture of the Day. Affective laborers are asked not just to accept the law of the market but to internalize it, to think the same way as the owners extracting profit from our labor. We workers must increase productivity to maintain our employers profitability and competitiveness, else the entire business may fail. The dominance of "market" as an arbiter in all forms of economic and social life seems nearly complete; it's accepted as a force of nature, a kind of gravity.
And please note their call for Labor Day 2011!
Dear Friends,

We're about a month shy of Labor Day 2011--and what a year it's been for worldwide considerations of repression, labor, economics, and politics! Last year, we convened in Oakland for two events, to consider as a community questions of art, work, and politics. Those incredible presentations and critical conversation immediately afterwards have led to many further considerations on the Poetic Labor Project blog, and many conversations in real living rooms, bars, etc. since.

This note serves as a call for anyone who might be interested in collaboratively organizing an event for this Labor Day. It's our sense that these issues remain important for our community, and obviously have become critically responded to around the world this year, from the revolutions in Tunisia and Egypt, to the cities burning in England as we speak.

If you're interested in helping and/or presenting at a gathering this year (which will be held on Sunday, September 4th, from 1:00 p.m. until 6:00 p.m. at the Niebyl Proctor Library in Berkeley), please write to [email protected] All are welcome and encouraged to be in touch, and please save the date!