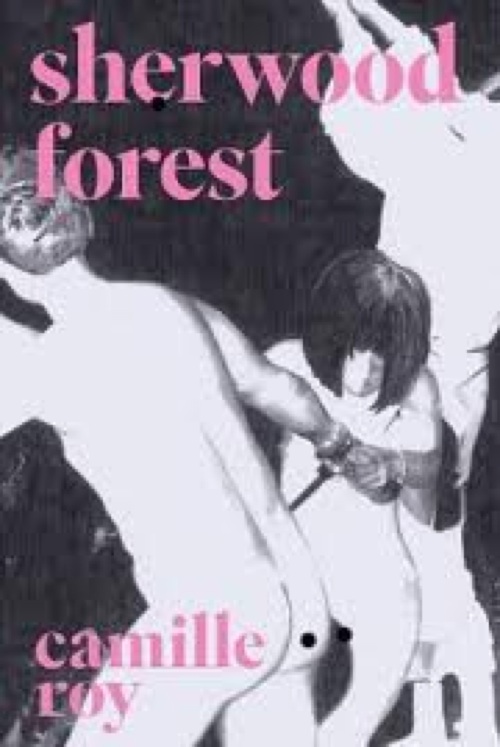 Futurepost, the blog for Futurepoem Books, has been gathering reviews, responses, and commentary for each of its various poetry titles from poets all round the bend—this time they've got a "blazing" response from R. Erica Doyle to Camille Roy's Sherwood Forest. An excerpt:
Could I live with what these words collapsed in me. We were acting up then, queering the nation and avenging the lesbians, remember? We were third waving it and de-sodomizing the laws. This was that time. We were warring over sex, which kind, what implement; some of us were outlawing porn, some of us were making it, and I was very focused on writing poems and getting laid.
We like that she reflects on the book in light of having met its author:
There are a series of Dear Lucy letters in Sherwood Forest that drive me mad with jealousy. When I met you, finally, you read in the dark dark womb of a gentrified white bar and I knew you were singing to me through your sweater, the layers of fabric everyone wears from the Bay. I've never met anyone from there who could wear only one shirt at a time. I didn't care. Did you know we have a little brain on our hearts? A gangle of neurons that live their own minds? Mine clenched at the first green leaflet.
Doyle continues to work with the poem and its effects on her physically and poetically—a jarring response that's nice for a Thursday morning, wow! Other responses on the site include Betsy Fagin to Sherwood Forest; Christina Davis, Ben Gocker, Jess Mynes, and others to Noah Eli Gordon's The Source; and many others worth a gander.