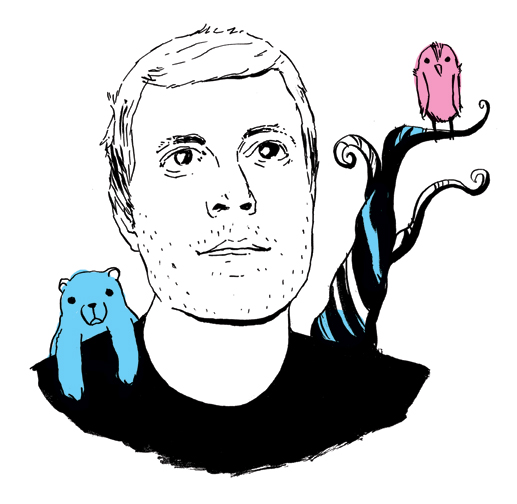 According to a press release from the folks at Black Ocean, Zachary Schomburg's two titles (Another, Fjords, is forthcoming) The Man Suit and Scary, No Scary, combined, have reached their 10, 000th copies.
From the release:
Who says poetry doesn't sell? And who says no one wants to read tangible, physical books anymore? Not Black Ocean, that's for sure, who this month are celebrating the 10,000th printed copy of a Zachary Schomburg book.

Schomburg's The Man Suit has entered its third printing, and his Scary, No Scary has entered the second—making for a combined 10,000 copies in print.

At a time when very established university presses and other poetry publishers consider themselves incredibly lucky to sell-through a poetry print run of five hundred copies, Black Ocean's success is not only rare, but it is a quantifiable testament to Black Ocean's commitment to beautiful books and unique promotion.
And it doesn't stop there:
Schomburg isn't the only title with above average sales either. With standard print runs at 2,000 copies, recent books by Matthew Henriksen, Brandon Shimoda, Joe Hall, Julie Doxsee—and translations of the Swedish poet Aase Berg by Johannes Göransson—all speak to the triumph of Black Ocean's ideal. For those who say it can't be done, that publishing poetry is a fool's gamble, evidence of our recent successes are proving them wrong.
Nice work, BO.
(image of Zachary from the Portland Mercury).