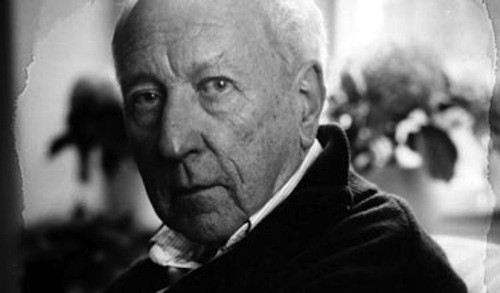 The 80-year-old Swedish poet Tomas Tranströmer has won the 2011 Nobel Prize in literature, surprising, as always, the prognosticators.
From the NYT:
Announcing the award in Stockholm, the Swedish Academy praised Mr. Tranströmer, saying that "through his condensed, translucent images, he gives us fresh access to reality."

The assembled press broke out in loud cheers at the news that Mr. Transtrõmer, who was born in Stockholm, had won the prize.

Mr. Tranströmer, 80, has written more than 15 collections of poetry, many of which have been translated into English and 60 other languages.

Neil Astley, the editor of Bloodaxe Books in Britain, called Mr. Tranströmer "a metaphysical visionary poet."
Here's his poem, "National Insecurity":
The Under Secretary leans forward and draws an X
and her ear-drops dangle like swords of Damocles.

As a mottled butterfly is invisible against the ground
so the demon merges with the opened newspaper.

A helmet worn by no one has taken power.
The mother-turtle flees flying under the water.
Travis Nichols is the author of two books of poetry: Iowa (2010, Letter Machine Editions) and See Me Improving (2010); and he is the author of two novels: Off We Go Into the Wild Blue Yonder (2012) and The More You Ignore Me (2013). He has contributed to The Believer, Paste, The...