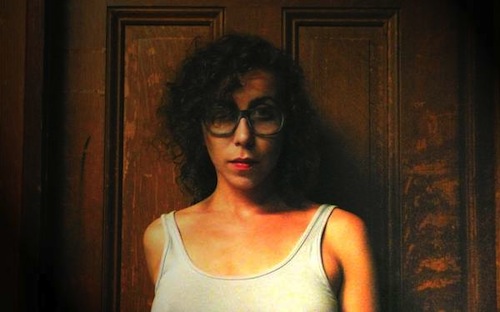 Why does this feel unreal? It's a great match. Richard Hell reviews Coeur de Lion and Mercury, both by Ariana Reines, in Bookforum's current issue. Hell also talked with Reines about...lots of stuff. It gets a little dirty:
Reines, riffing on themes of Coeur, expanded, "There's also the kind of creaturely smegma of living in your imagination and feeling that nothing human is foreign to you, that you can veer into all kinds of creepy territory." "What is smegma exactly?" this reviewer, uncertain, inquired. She replied, "I have no idea. . . . Is it an ooze, like pus?" According to dictionary.com, smegma is "a thick, cheeselike, sebaceous secretion that collects beneath the foreskin or around the clitoris." Which Reines would love because cheese plays an important role in Coeur de Lion, not only because the title signifies a brand of cheap Camembert—along with, of course, King Richard the Lionhearted, whom she annexes in the book for his mixture of aspirations to the literary and his Jew-killing (Reines is Jewish and her mother's parents survived the Holocaust in Poland)—but also because it's Swiss cheese that, in the book, her literarily aspiring, borderline anti-Semitic boyfriend says her pussy smells like (in a nice way).
Well if these two don't know what smegma is, can't say there's hope for the rest of us. Hell's summation of Coeur de Lion: "And it is all real, it's the truth, and you're touched and inspired by Ariana Reines, and it goes the transcendent dimension and is poetry."
As for Mercury:
The new book, Mercury, is longer, more complex, and in ways more ambitious than the two previous, though consistent with them. Reines likes to let a metaphor emerge as an organizing principle to characterize and partially generate each book, and make that literal by using it as the book's title. The Cow (Fence 2006) could be seen as interior, personal. Reines is a once and future vegetarian (as cows are ruminative grazers, and in being slaughterhouse victims a whole other pertinent symbol), and she's obsessed with the identity of her biological, cultural gender ("cow" also being specifically female, etc.). The book is also "interior" for containing some of her most beautifully musical/abstract poetry: "A gelid streak of apple goo a purl of it I peel away from me and eat. // I know that really beautiful women are never alone. // Their intelligence curls up like a fist in them and sweetens the shutter on their clits." Coeur de Lion, with that title's associations, is about personal relationships. Mercury refers to the metal, of course—quicksilver—obviously potent metaphorically, and to alchemy, which in a way is rooted in metaphor, being an attempt to link material substances with spiritual ones. . . .
Read the rest right here.