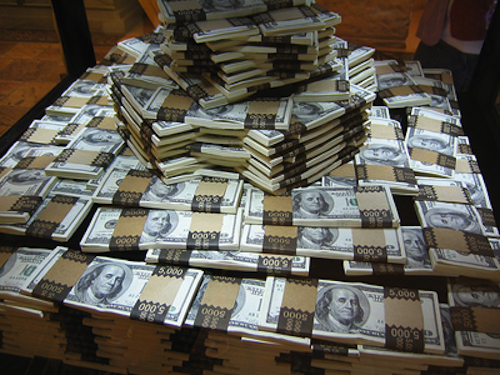 Wanna publish a book? Got piles of cash you don't know what to do with? Put the two together and you get this story from Jacket Copy. That's right, you too can self-publish for only $100,000 (that's one hundred large!). Here's how:
Venture Press will help you make a book. It provides hands-on custom service: It will set you up with a ghostwriter and designers for the cover and layout. The company acknowledges that creating a book isn't easy: "It's an enormous challenge," according to its website, "requiring hours of concentration and hard work in front of a computer screen, followed by the arduous task of turning your words into an actual book."

Just hours? Most writers labor for days, weeks and months to write a book. After publishing "The Corrections" in 2001, it took Jonathan Franzen nine years to write his next novel, "Freedom." Anticipation was so great that he landed on the cover of Time magazine.

Venture Press' self-publishing service is designed to ease, streamline and speed up that process. But that all comes at a premium: The cost for a Venture Press book starts at $100,000.
Thanks, Venture Press. Now we're looking forward to The Donald's first book of poems.