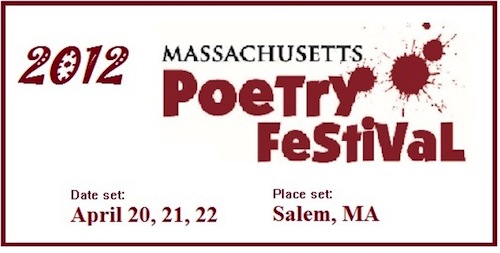 Here are details on the Fourth Massachusetts Poetry Festival, held April 20-22.
From the Mass Poetry website:
The fourth Massachusetts Poetry Festival will be held Friday, Saturday, and Sunday, April 20–22, in historic Salem. The three-day event, which will bring 1,500 poets and poetry lovers to the city, will showcase a variety of extraordinary local and regional poets, and engage the public through poetry readings, interactive workshops, panel discussions, music, film and visual arts, and performances geared toward a diverse statewide audience.
Following that link will lead to a promo video, too. The specific website for the 2012 Festival can be found here.