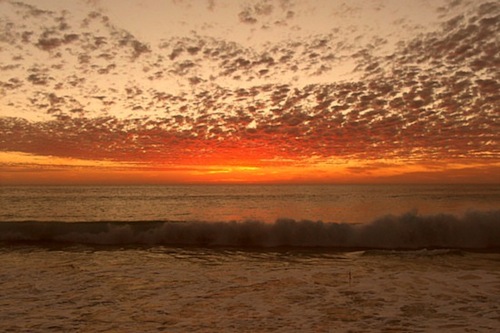 Aaron Freeman, one half of Ween, put out a solo album of Rod McKuen songs called Marvelous Clouds. He took part in this interview with Slate to talk about the album, among other things.
Slate: I have to admit that the name Rod McKuen was new to me, though, after I looked him up, I realized that of course I'd heard his songs before—done by Johnny Cash and what have you. He's an enormously popular figure, I had no idea.

Freeman: Yeah. I didn't either.

Slate: Until when? When did you first learn about him?

Freeman: Close to a year ago. I was on tour in L.A. and I ran into Ben Vaughn, who produced the record, and who's a good friend of mine. We got to talking about how I wanted to do a solo project of some sort. And he had this idea. He's a huge fan of Rod McKuen. And he told me about this catalog of great poems and songs and all kinds of things that it seems like no one's ever really heard of. We hung out, listened to a lot of Rod McKuen, and the next thing I know, we're working on this record together.

Ben had all the songs he wanted to do for the record already, so he would send me one of the songs. I'm not a good enough musician to play a lot of the changes and the chords that these songs have, so I sort of ran them through my filter, and produced these demos which turned out to be a little different than the originals—but in a good way. So I'd blast him back my interpretations of these Rod McKuen songs, and it would change the songs up just enough to make them interesting.

Slate: Did you ever disagree and say, "I want to do this one instead?"

Freeman: No, I really loved every song he picked. Though I actually picked the song "Pushing the Clouds Away" myself. As we were working on the record, I was listening to more Rod McKuen and getting really immersed in his lyrics. If you look on iTunes or Amazon you'll find the records he did with the San Sebastian Strings, and, on one of those records, there's "Pushing the Clouds Away," which just really floored me.
Make the jump to read the rest.