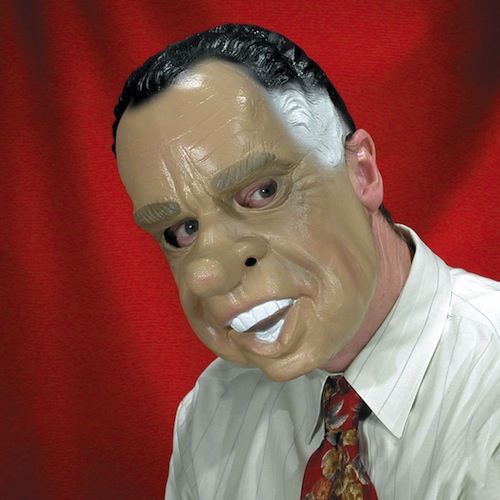 Or so this Time article says, based on letters Nixon wrote to his then future wife Patricia Ryan.
From the article:
Some particularly sentimental and romantic love letters the former President sent to his beloved future wife have painted a very different portrait of Richard Nixon.

Dozens of love notes were exchanged between Nixon and Patricia Ryan, dating from 1938 to June 1940, right before the two wed. Six of the letters will be on display at the Richard Nixon Presidential Library and Museum starting Friday, as part of an exhibit celebrating Pat's 100th birthday.

Apparently Nixon was quite the poet, using "thee" instead of "you" in a few of his letters. ABC News notes this is a nod to his Quaker upbringing, as the pronoun "thee" is a sign of special closeness in Quaker tradition. He also refers to Ryan as his "dearest heart."

In one letter, he wrote: "Let's go for a long ride Sunday; let's go to the mountains weekends; let's read books in front of fires; most of all, let's really grow together and find the happiness we know is ours."

Since much of the public's memory of Nixon is entwined with scandal, this particular discovery serves as a reminder that the troubled president had a softer side—one that was deeply devoted to and enamored with his wife.
Read more and watch a video after the jump.