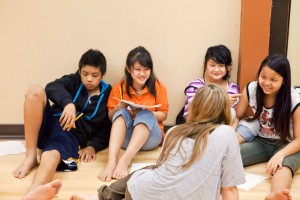 At 5 pm on Sunday, April 1st at the Englert Theatre in Iowa City, IA, budding young poets from all over the state will join in a master class with nationally-recognized performance poets Amber Tamblyn, Beau Sia, and Derrick Brown. The students will have the opportunity to workshop their own original work in preparation for an evening performance. After the workshop session, students and professional performers will take the stage together to perform in a special edition of Working Group Theatre's monthly spoken word show, Was the Word, in collaboration with Iowa Youth Writing Project, Mission Creek Festival, and Poetry Out Loud.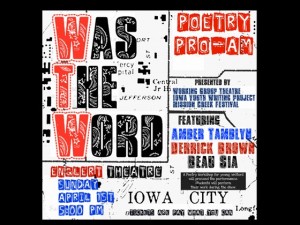 The Iowa Youth Writing Project was begun by Iowa poet Dora Malech working with volunteers from The Iowa Writers' Workshop's MFA in Creative Writing program. The IYWP started by offering weekend workshops with elementary and secondary students, but soon grew to include after school creative writing programs, youth writer performances and workshops with organizations throughout Iowa, including the Upward Bound program at Indian Hills Community College and the Iowa Juvenile Home in Toledo.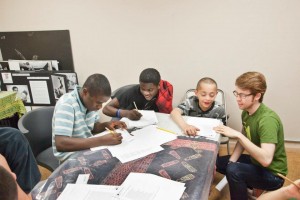 For more information on the Iowa Youth Writing Project, read a fuller report by Meredith Hines-Dochterman here. And for information about ways to donate to the IYWP, click here.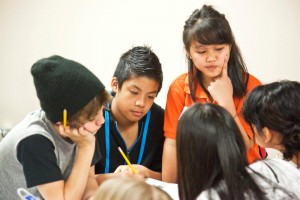 Born in Albany, Georgia, D. A. Powell earned an MA at Sonoma State University and an MFA at the Iowa Writers' Workshop. His first three collections of poetry, Tea, (1998), Lunch (2000), and Cocktails (2004), are considered by some to be a trilogy on the AIDS epidemic. Lunch was a...