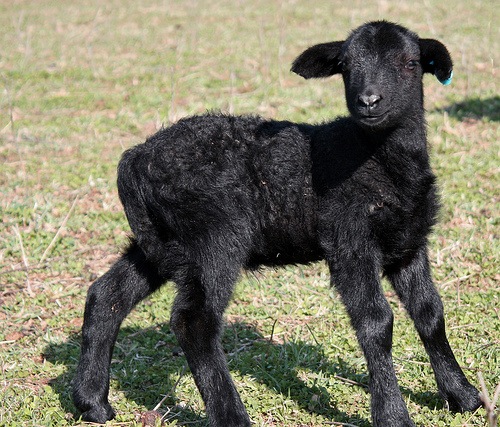 It happened, and we have the documents to prove it. Check this out, from Chicago Tribune:
A one-page 1837 letter from the writer Edgar Allan Poe to the editor of a popular women's magazine has been sold for $164,000 at auction.

Poe wrote to Sarah Josepha Hale, herself a well-known literary figure and author of the children's poem "Mary Had a Little Lamb," to decline an invitation to publish an article in a magazine she edited at the time.

"You usually don't see a lengthy handwritten letter like this by Poe," said Bobby Livingston, vice president of RR Auctions, a New Hampshire-based firm which handled the transaction Wednesday.

"To have him writing to the author of 'Mary Had a Little Lamb' is pretty amazing."

Written eight years before he published his most famous poem, "The Raven," Poe, then a literary critic for a magazine in Richmond, Virginia, tells Hale he is too busy with other work after a recent illness.

"To send you a crude or hastily written article would be injurious to me, and an insult to yourself - and I fear that I could, at present, do little more," Poe wrote.
More after the jump.