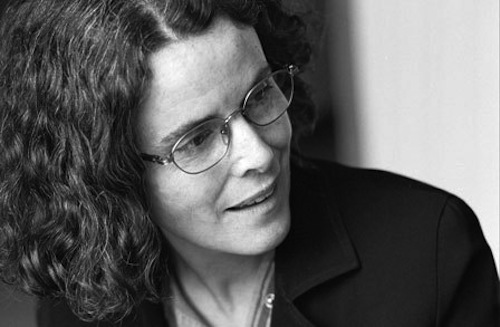 Just up on the BOMBLOG: Kristin Dykstra on Watchword, Forrest Gander's translation of Pura López Colomé's Santo y seña. Dykstra writes:
López Colomé describes her collection—called Santo y seña in the original Spanish—as a strange journey. The winner of Mexico's prestigious Villarrutia Prize, the book moves through three sections. Opening with a walk "on the roof of hell," Watchword ends with "a leap / of the five senses / towards memory's /threshold." The collection embodies a quest for identity: its first poem is entitled "Who Are You; What" ("Quién eres, qué"), while its final poem opens with partial conclusions.

Soy recuerdo de enramada,
tal vez de arbusto.
En cambio tú seguirás siendo
una mujer que emerge
a diario
desde sus cavilaciones,
cubriendo su solidez de roble
con un velo de seda
pegado a la piel.

(from "Allée Marie Laurent")
Dykstra notes of the translation that "Gander matches López Colomé step for step" and that he "takes time to emphasize the personal nature of the poems, particularly their relationship to the lived experience of illness, and highlights the way their 'musicality and syntactical tensions adjust to create, not merely describe, emotional situations.'" But she's not entirely favorable:
Of course, for every gain in translation there are losses. For example, López Colomé refers indirectly to Mexico's Virgin of Guadalupe in these lines from "Los viejos almacenes" ("Those Old Grocery Shops"):

Creer que la poesía es encantamiento
que se rompe sólo por conjuro propio
para hacer llover,
para retratar la fragrancia
de las rosas en la tilma,
para dar con el aurum non vulgi

The reference is to the sacred image of the Virgin on the tilma (cloak or robe) belonging to "El Indio" Juan Diego. According to legend he encountered the Virgin at Tepeyac on various occasions in 1531. Asking that he convince the community to build her a shrine, the Virgin eventually sent him to pick flowers, which he carried in his cloth. The flowers offered proof of her miraculous appearance, because they had appeared out of season—but when Juan Diego opened his tilma to show his flowers to the bishop, an even greater miracle appeared. The fabric contained a portrait of the Virgin, surrounded in a golden radiance. This is the portrait displayed today at Mexico's world-famous basilica, a mecca for tourists and pilgrims alike, second only to the Vatican in its draw for the Catholic world. Gander's translation captures the beauty of the flowers and communicates the power of writing in relation to their fragrance, and its rhythm is effective. Yet it dispenses with a whole other level of power, the link to the Virgin's iconic portrait, when he renders "retratar" (to portray, depict, paint a portrait of) as "stir up":

To believe poetry is an enchantment
yielding only for a real spell
to make it rain,
to stir up the fragrance
of the roses that brushed a poncho,
to recover the true gold, the non vulgi

The translation produces effective poetry, and using a reference to portraiture might not convey significantly more information to an uninitiated reader. Perhaps only a translator's essay would do this. Gander does point to the fact that López Colomé includes references to institutional spirituality in this book but pulls back from parroting its languages, conjuring spiritual experience in her own voice. But a good bilingual display should provoke precisely this kind of meditation: if a translator chose a different strategy, could this passage emphasize more of the profound spiritual power López Colomé invests in her original?
Read the entire review here.