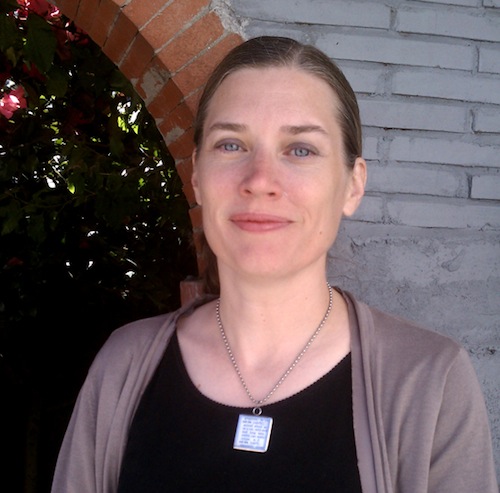 From The Academy of American Poets Website:
The Academy of American Poets is pleased to announce that Jennifer Benka has been named the organization's next Executive Director. She will return to New York City from San Francisco, where she was most recently the National Director of Development and Marketing for 826 National. She will assume her new role at the Academy on July 16.

Ms. Benka brings to the role more than twenty years of nonprofit fundraising, marketing, and management experience gained at local and national arts and social service organizations. Prior to her work with 826 National, Benka worked for nearly a decade in New York City as the Managing Director of Poets & Writers. In her role at Poets & Writers she served as the chief fundraising and marketing officer, planning and executing a successful multi-million dollar endowment campaign and winning the organization more visibility than it had received in its 40-year history.

Ms. Benka was selected for the position by a search committee chaired by Academy Board member Michael Jacobs, CEO of Abrams Books. Board Chairman Eunice J. Panetta stated, "For over seventy-five years, the Academy of American Poets has championed the best in American poetry with an extraordinary record of responding to what Whitman called 'the varied carols' of the art form with innovative programs that provide vital support to poets and their audiences. In Jennifer Benka, we have found a leader with just the right combination of skills and experience to guide us in our next chapter of growth. We believe Jen's commitment to nonprofit excellence and her lifelong devotion to poetry will benefit the great American family of poetry-lovers for years to come."

Upon accepting the position of Executive Director, Ms. Benka said, "American poetry tells the story of our country in unique and powerful ways. I'm honored to lead the Academy and to work with poets, readers, and educators to deepen our engagement with an art form that speaks to the human experience like no other."
More after the jump.