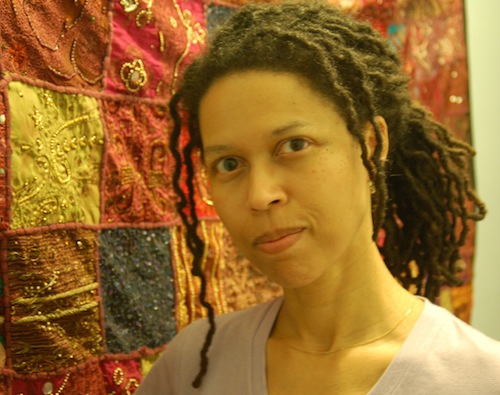 The Lewis Center for the Arts' Program in Creative Writing at Princeton University has selected Evie Shockley as this year's recipient of the Holmes National Poetry Prize. About the prize:
The Holmes National Poetry Prize was established in memory of Princeton 1951 alumnus Theodore H. Holmes and is presented each year to a poet of special merit as selected by the faculty of the Creative Writing Program, which includes writers such as Jeffrey Eugenides, Paul Muldoon, Joyce Carol Oates, James Richardson, Tracy K. Smith, Susan Wheeler, and Edmund White. The award currently carries a prize of $5,000 and increases each year by $500, and was first made last year to Mark Doty. The Prize is given by internal nomination only.
Shockley responded to the news by saying:
"I was totally stunned to learn that I'd received the Holmes National Poetry Prize," stated Shockley. "As a wholly unlooked-for validation of my work, it is a gift that far exceeds the monetary award attached to it. I'm delighted, deeply grateful to the esteemed poets who selected me for this honor, and powerfully encouraged to continue to follow my aesthetic vision wherever it leads me."
Shockley's publications include two collections of poetry, the new black (Wesleyan University Press, 2011) and a half-red sea (Carolina Wren Press, 2006), and she is the author of Renegade Poetics: Black Aesthetics and Formal Innovation in African American Poetry (University of Iowa Press, 2011). Her poetry has appeared in a number of collections and publications, as have her essays.
Congratulations to Ms. Shockley! Read the full article here.