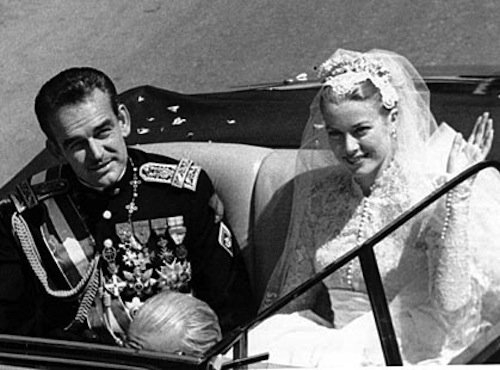 ...and so do a few other nations. From the Wall Street Journal:
Early this year, Monaco's foreign-affairs department couriered a letter with a pressing request to the principality's head of cultural affairs: Could he rustle up a local poet?

The government needed one to participate in London's Cultural Olympiad, an arts festival that will coincide this summer with the 2012 Olympic Games. This two-square-kilometers of coastline on the French Riviera is one of only nine nations that hasn't been able to produce a poet to take part in the London event.

The others are Brunei, Gabon, Guinea-Bissau, the Central African Republic, Liechtenstein, the Seychelles and the Pacific islands of Palau and Vanuatu—mostly tiny countries where the event's organizers expected the search to be hard. Monaco, population 31,000, "fits into that category…but the fact that it is in Europe makes it surprising," says Katie Toms, a spokeswoman for London's Southbank Centre, which is helping coordinate the summit.
They've yet to find a poet. Why? Here's a possible reason or two:
Theories abound to explain the tax haven's paucity of poets. One of the favorites: too many rich people.

"Rich people don't write poetry," says Leontia Flynn, an Irish poet who spent several months in Monaco in 2005 as a guest of the Princess Grace library. Monaco, she says, is a place people go "for tax reasons." Poetry "is never going to make you money and it's very hard to do," she says.

In Monaco's yacht-choked port, the captain of a sleek 165-footer shrugged when asked about the problem, saying the principality's high rollers were unlikely to embrace poetry "unless they can hang it on a wall and point to it and say, guess how much I spent on that?"

Mr. Curau, the cultural affairs director, says Monacan poetry has died out with the Monegasque language, which has been smothered by French and Italian and is spoken today by only a few hundred people.

"We have had a lot of poetry in the past but it is dead now," he says. Indeed, the only Monacan poet mentioned to the festival organizers was Georges Franzi, a priest who died in 1997.

According to Eliane Mollo, a Monegasque expert who translated "The Adventures of Tintin" into the local language, Monaco's place in the literary canon troubled none other than Prince Rainier III. Shortly before his death in 2005, Ms. Mollo says the prince asked her, "Is there such thing as Monegasque literature?" The question prompted her to dig into the Monegasque-language archives, where she uncovered some surprising evidence.

One poem was "about a fart," she says. Another was a kind of ode to a fig that Ms. Mollo recalls finding rather suggestive. What she didn't find were any references to love or other tender sentiments. She attributes this to the natural reserve of the Monegasque, a trait she fears may crimp their willingness to write verse. "We don't express our deepest feelings…we have a secret garden within ourselves that remains secret," she says.
There's more after the jump. Sadly, the fart poem isn't included with the article.