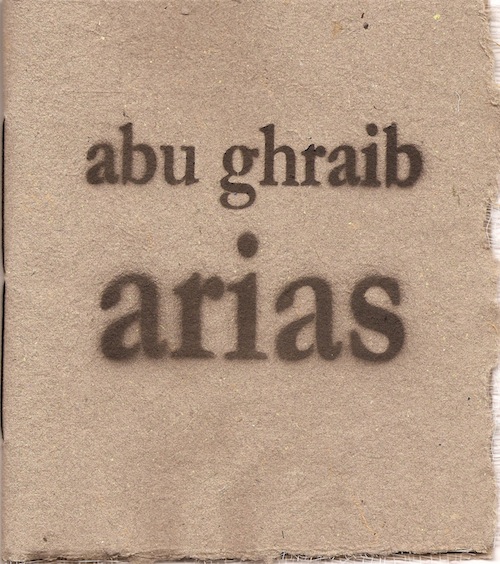 The Arab American Book Award winners have been announced, and Philip Metres has won in poetry for his book abu ghraib arias from the lovely Flying Guillotine Press.
From the Arab American Museum website:
abu ghraib arias is a poetic meditation on why torture happens and what torture does, both to its perpetrators and its victims. The book is a long poem that began out of the author's vertiginous sense of being named but silenced as an Arab American, and out of the parallel sense of seeing Arabs named and silenced, since 9/11. The poem draws upon a number of sources: a Standard Operating Procedure manual for Camp Echo at the Guantanamo Bay prison camp, the testimony of Abu Ghraib torture victims, the words of U.S. soldiers, the Bible, the Code of Hammurabi, and various other texts. Hilary Plum writes in the Kenyon Review, "[Metres] has created a text that incorporates both names and silence, that both names (the torturers) and aims to witness the silence, the violence they've inflicted by allowing space in the text, exerting pressure on the speech until it breaks."
More info on all winners here.