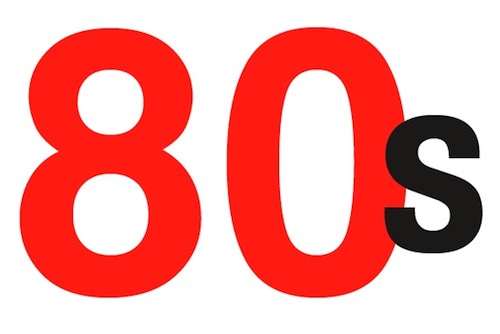 The Poetry of the 1980s Conference starts today at The University of Maine, and looks to be surefire mythmaking--there are SO MANY poets and scholars presenting at this! Keynote speakers include Susan Howe, Charles Bernstein, Marjorie Perloff, Mei-mei Berssenbrugge, Nathaniel Mackey, and Kevin Killian. Other participants include:
Barry Ahearn, Stephanie Anderson, Brian Ang, Robert Archambeau, Tyler Babbie, John Beer, Erica Bernheim, Tara Betts, Jeremiah Rush Bowen, Russell Brickey, Tony Brinkley, Patricia Fahamisha Brown, Tim W. Brown, Franklin Bruno, Dennis Buscher-Ulbrich, Charmaine Cadeau, Brian Carpenter, Alan Casline, Chris Chapman, Cris Cheek, Tomasz Cieslak-Sokolowski, Alan Clinton, Michael Clune, Sarah Cohen, Todd Colby, Carrie Conners, Rebecca Steffy Couch, Peter Culley, Richard Deming, Robert Dewhurst, Sara DiMaggio, Joseph Donahue, Joel Duncan, Sara Dunton, Dale Enggass, Natalia Fedorova, Annie Finch, Norman Finkelstein, Seth Forrest, Ed Foster, Alison Fraser, Stephen Fredman, Wendy Galgan, Ben Gillespie, Susan Gilmore, Alan Golding, Jeremy Green, Arielle Greenberg, Matthew Hall, Rob Halpern, Kaplan Harris, Kurt Heintz, David Herd, Laura Hinton, Donna Hollenberg, Bruce Holsapple, Paul Jaussen, Grant Jenkins, Megan Swithart Jewell, Meta DuEwa Jones, Patricia Spears Jones, Megan Kaminski, Erica Kaufman, Burt Kimmelman, Linda A. Kinnahan, Tom Konyves, Kimberly Lamm, Brooks Lampe, Abigail Lang, David Lau, Gary Lenhart, Nicholas LoLordo, Joe Luna, Kimberly Lyons, Jane Malcolm, Alec Marsh, Paul McComas, Ellen McGrath Smith, Mark Melnicove, Mark Mendoza, Edric Mesmer, Sharon Mesmer, Andy Meyer, Nate Mickelson, Peter Middleton, J. Peter Moore, Claudia Moreno Pisano, Laura Moriarty, Andrew Mulvania, Eileen Myles, Elinor Nauen, Svetlana Nedeljkov, David Need, Miriam Nichols, Aldon Lynn Nielsen, Peter O'Leary, Tom Orange, Richard Owens, Seth Perlow, Michael Peters, Patrick Pritchett, Adra Raine, Sean Reynolds, Joseph Richey, Christopher Rizzo, John Roche, Ryan Roderick, Douglas Rothschild, Jennifer Russo, Linda Russo, Matt Sandler, Trevor Sawler, Kathy Lou Schultz, Lytle Shaw, Evie Shockley, Jonathan Skinner, Margaret Anne Smith, Laura Trantham Smith, Daniel Snelson, Rick Snyder, Samuel Solomon, John Steen, Mecca Jamilah Sullivan, Kristen Tapson-Widenhoefer, Sharon Thesen, Robin Tremblay-McGaw, Demetres Tryphonopoulos, Keith Tuma, Ann Vickery, Anna Vitale, Catherine Wagner, Kenneth Warren, Donald Wellman, and Christopher Winkler.
The National Poetry Foundation has also kindly linked today to paper abstracts and biographies. Topics that caught our eyes include responses to H.D. and modernist poetry in the 1980s, Franklin Bruno's "Wittgenstein Abuse," John Beer on Fiona Templeton, Toronto avant-gardist Victor Coleman, the Black Arts movement and black women poets in the 1980s, Peter Culley's "Leisure Poetry" and the Language Poetry scene as it met Vancouver, Kaplan Harris on Beverly Dahlen's A Reading, Rob Halpern on Robert Glück, Samuel Solomon on the Marxist-feminist poetics of Welsh poet Wendy Mulford, Chris Rizzo on Alice Notley, a panel dedicated to the work of J.H. Prynne, The Poetry Project in the 1980s, and much much much more. Hopefully recordings or more PDFs are on the way for those of us who couldn't make it!