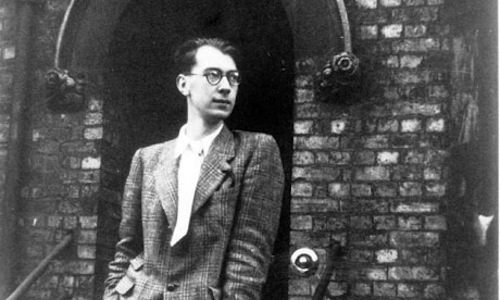 Though there are many controversies surrounding Philip Larkin, who died in 1985, Ben Hamilton at the Los Angeles Review of Books argues that the English poet and novelist is still relevant and worthy of discussion. Though Hamilton gives the most recent Larkin anthology an unenthusiastic review, he states that the extensive collection of previously unpublished work should be interesting to even the casual reader. Hamilton writes:
...even the "news" that he could be a flawed, bitter, and bigoted man off as well as on the page could not stifle the English public's love for Larkin's poetry. His words have never been easy to forget, if only because, as set texts in school for many English students, they were so firmly arrowed into our skulls. A great many of us learn "They fuck you up, your mum and dad" before "Tyger, Tyger, burning bright" (which, come to think of it, is the better arrangement). It is this cluster of postwar generations that votes for Larkin in specious polls of the U.K.'s Best Loved Poet, and that erects giant fibreglass toads around Hull in the poet's honour, as happened on the 25th anniversary of his death. Even those of us who have a more ambivalent relationship with his work find ourselves helplessly influenced, struggling to avoid quoting him incessantly.

...The most important thing Burnett's edition reveals can be gleaned simply by knowing of the book's existence, without even reading it: the unending hunger for Larkinania. In September a new selection of his poetry, edited by Martin Amis, was published in the U.K., and not long before that there was Letters to Monica, a collection of correspondence with his long-time companion Monica Jones. Ask yourself if there are any other poets of recent times who work up such a hunger in the public that a collection of their letters to a little-known love interest is perceived as a relatively major publishing event.
Read Hamilton's full review here.