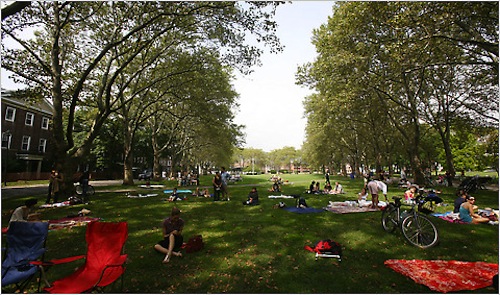 The New York Times recommends a visit to Governor's Island for the New York City Poetry Festival this weekend. The festival is only in its second year, but it promises to be a success, complete with readings, art, music, and food. This year, organizers have added a children's festival and learning element. The Times writes:
Set up along Colonels' Row, a lush avenue of former officers' houses in the historic section of the island, the festival reflects the mission of the Poetry Society: to bring together the divergent strands of the city's poetry scene under a single banner, at least for one weekend. Accordingly, it will feature poets comfortable on the page and on the stage, in the academy and on the street corner.

Because many if not most poets work within tightknit circles, the events are organized by groups gathered under the banner of a bookstore, a periodical or a reading series rather than by individuals.
More information is available here.