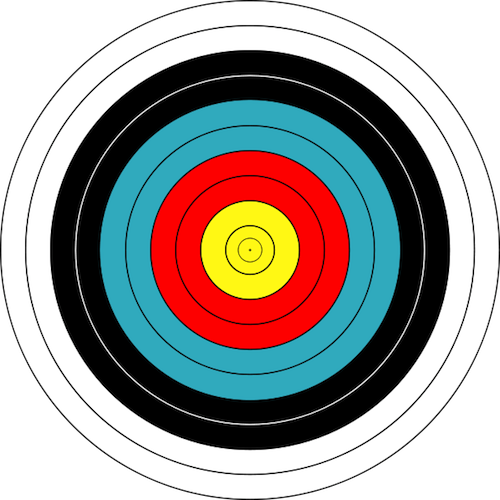 The 2012 Summer Olympics are upon us and poetry is playing quite the role this year, as we reported last week.
Well, let's keep it rolling. Here is Paisley Rekdal's meditation on archery, via LARB.
She writes:
If I wax poetic or sentimental in my descriptions of archery, it is because I think there's poetry in the sport. Watching the South Koreans prepare yet again to dominate the event, I'm thrilled anew at the grace, the elegance, the cool forbearance of the athletes. Restraint like this is, for me, one of poetry's defining features, too — something, no matter how long the poem or what the subject may be, must remain unsaid for the said itself to have poignancy. This is why it makes sense that Apollo, god of the sun and lyric poetry, is also the god of archery. Restraint is partner to the lyric: it acts as its emotional, tonal, sometimes even ethical focus. Restraint demands accuracy, which is — if not always fair in a democratic sense — still a type of fairness, requiring us to find the right word, the right phrase. And there is something invigorating to feel yourself engaged in that kind of focus, to work within the confines of imaginative restraint. Poetry's power is precision, its ability to reveal a person not just as he is but as he intends himself to be, uncovering the secret self that most of us, including the writer, have forgotten.

This precision is something that is, at its most fundamental level, instinctive. People outside the classroom love to quiz creative writing teachers about the efficacy of their pedagogy: really, they insist, can creative writing be taught? I believe it can, much in the way that the basics of archery are: I can instruct you on the purpose and characteristics of metaphor. I can train you to recognize (and excise) a cliché. I can educate you in traditional poetic form. I can engage you in the theories around Conceptual writing. What I can't do is teach you how to recognize in your own life what has the power and depth to translate into a poem versus what will become merely a charming anecdote to tell at a party. Working poets know this difference instinctively in the same way that world-class archers learn to shoot intuitively, if we are to learn anything from the example of South Korean Olympic contender Im Dong Hyun. Legally blind, barely able to distinguish between the colored rings of a target, Im still dominated at the Beijing Olympics and is this year's favorite for an individual gold medal. Opthamologists, enamored of his skills and backstory, have over the years offered to correct his vision, but to no avail: Im doesn't believe it's sight that makes him the athlete he is. He can see the target just fine, he insists. Meaning, for him, he never had to see it at all.
Full article here.