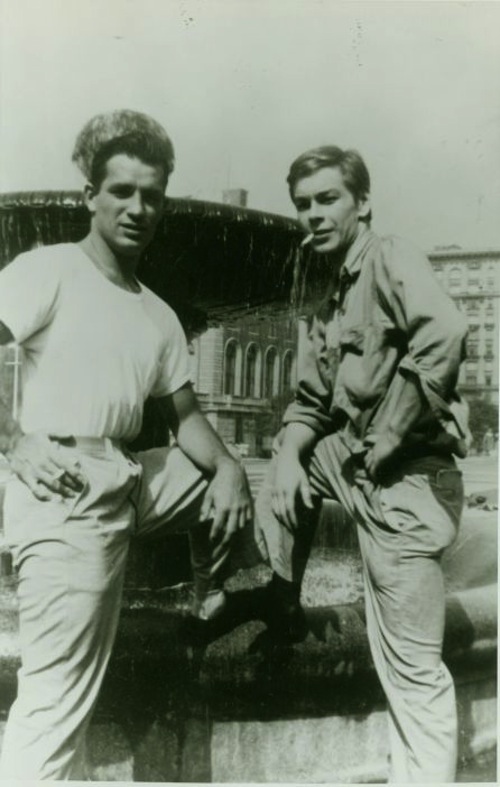 If you're on the road this summer, the City Lights blog has a recommendation for you— Beat Atlas: A State by State Guide to the Beat Generation in America, by Bill Morgan. From the blog:
Companion to our Beat tour guides to San Francisco and New York, Beat Atlas: The Beat Generation in America is a state-by-state guide to the rest of the nation's significant Beat locales. Beginning with Jack Kerouac's Lowell, Beat Atlas takes us through the terrain mapped out in his novels, as well as to sites depicted by poets like Allen Ginsberg and Gary Snyder. From William Burroughs' Lawrence, KS, to Neal Cassady's Denver—and everywhere in between—Beat Atlas contains a wealth of historical information subdivided by region and state for easy reference and is illustrated with photographs by Ginsberg. It also follows the movements of Beat contemporaries like the New York School, the Black Mountain Poets, and the San Francisco Renaissance. Written by Beat authority Bill Morgan, and rich with literary lore, Beat Atlas makes an ideal companion for armchair travelers as well as those "on the road."
And if you're passing through Bakersfield, for instance, you'll want to know this:
Bakersfield. In On the Road, Jack Kerouac describes how he first saw Bea Franco on a bench in the Bakersfield bus station in 1947. For the next two weeks he stayed with her and tried his hand at migrant labor, but the affair was not to last. After spending some time in Los Angeles they wound up back in Bakersfield looking for work. "The thought of living in a tent and picking grapes in the cool California mornings hit me right," Kerouac romantically wrote about the back-breaking work.