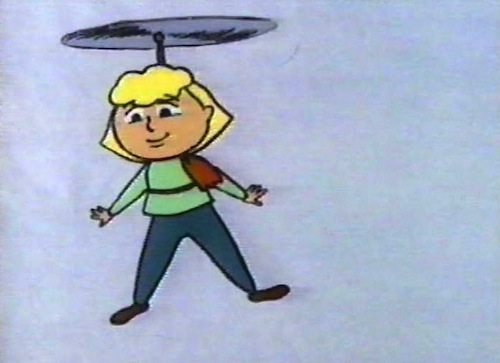 Check out this LitBridge interview with Mike Young, Founder & Editor of Magic Helicopter Press.
Here's a taste, in which Young talks about starting the press while getting his MFA, among other things:
In your opinion, why should someone start to run a press while in an MFA program?

Well, I had plans to start the press before I got into an MFA program—it just so happened to coincide with my MFA program. So my avenue is a little weird. I guess one thing is you can get loans and use them to pay for publishing books? Also you have this local petri dish of a writer scene to help you not feel ridiculous, because they will know what you mean when you say vellum cardstock or whatever, which means less of a reassurance onus falls on loved ones. I keep trying to relate this question to race car drivers and engine makers, but I can't. I would've done it with or without the MFA program, but I do feel like starting it in an MFA program made it a little easier, like going into one of those giant playground ball jumping things outside of Burger King makes jumping easier.

What kind of responsibilities go into running a press?

Financing, editing, soothing, schmoozing, pleading, cajoling, smiling, designing, plunging, risking, gabbing, organizing, trusting, standard-holding, knowing when to collaborate and when to smudge the glass with your thumbprints, box lifting, taping, scissoring, sneering at emails from Amazon, falling in love with Clay Banes and/or other assorted members of SPD but mostly Clay Banes, going to the motherfucking Post Office, trying as hard as possible to be timely and efficient, trying as hard as possible to be a graceful and diligent and humble and passionate bullhorn for very talented bawlers and brawlers.

What tips do you have for someone who would like to start running a press?

Give a lot of stuff away, but don't give everything away. Ask for help and use help wisely. Talk to everybody and then talk to more people. Do the best job possible for the fewest projects, not a Swiss cheese job for a lot of projects. Remember that it's sometimes about the tenderness of the hands you get things into and other times it's about getting as many hands as possible and usually it's both, which is fine and not a paradox. Be transparent and forthright and honest about everything and ask the same of others. Find the good stuff people like Roxane Gay and Reb Livingston have written about presses. Have an aesthetic philosophy, but have it work like sculpture—you know, that whole the-statue-is-under-the-clay shit. It's about working toward. Make sure you have kickass design. Don't pay too much for printing. Realize the handful of things you're really good at and gear the whole kitten toward those; creatively minimize your need for the shit you're bad at. Don't be a codger or a stooge or a blowhard. Try to sleep as little as humanly possible.
Full interview here.