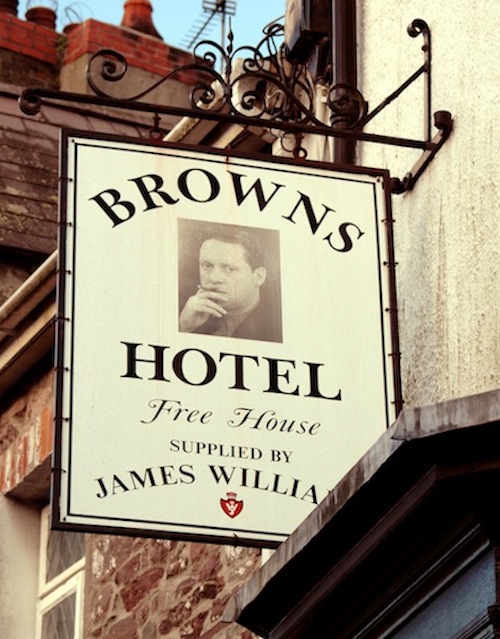 ...Only this time, it's a mite classier. Browns Hotel in Laugharne, where Thomas often wrote, has undergone a £2 million renovation after closing in 2006. The hotel will once again provide lodging, just as it did in the poet's heyday.
The new-look Browns is a far cry from the rough-and-ready boozer of Thomas's day. When I check in a few days after the low-key opening, there is little sign of anarchy. Instead, local real ales and plates of Welsh charcuterie are being served in the bar, while a group of regulars are tucking into a few pints at the perennially popular window seat – which was Thomas's favourite.

The goal of the renovation seems to have been less about building a Dylan Disneyland than recreating the ambience of Laugharne in the late 1940s. In the reading room there are piles of books by Thomas and his biographers, as well as lots of vintage cameras and museum-piece record players, but outside, nods to the poet are scarce. A stark, black-and-white image of the writer in the bar, back to the camera, hangs alongside an exhibition of images of Laugharne life on the staircase.
Get the full scoop from FT.com