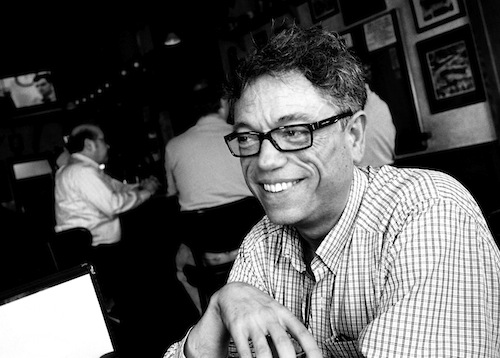 Well, let him tell you! Head on over to Drunken Boat to see what D.A. Powell's been reading these days.
A couple samples:
If contemporary life seems at times troubling, Carrie Oeding's OUR LIST OF SOLUTIONS (42 Miles Press) offers solace against the bright ennui of suburbs. "They have traded fortunes, exchanged reason to live,/ sworn oaths never to leave/ without first dying or chaining the dog outside,/ and found each other." Oeding gets beneath the surface niceties of backyards and barbecues, serving at times as a gracious if sardonic host: "She grins and says,Soon one will come around/ for you, like my teeth rounding this apple."

Another charming host is Christopher DeWeese whose debut collection THE BLACK FOREST (Octopus Books) takes us on a Wordsworthian journey through state parks and a thousand landscapes of the imagination. "You can hear brambles/ scratching thin scars/ against the wind. DeWeese's lines are short and playful, capricious without being cavalier. "The longer I'm on this regimen,/ the more it seems like/ the goal isn't so much/ to be remembered/ as to be the one remembering."
Head on over to read the rest.