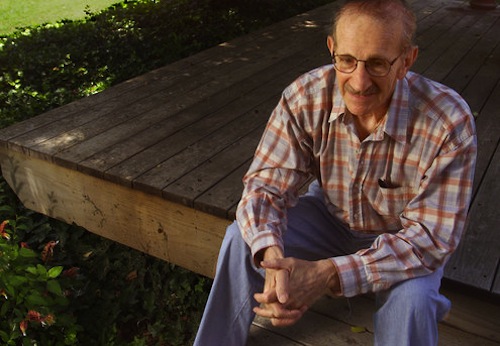 At the Los Angeles Review of Books, poet Christopher Buckley has written a semi-autobiographical essay on his lifelong relationship with Philip Levine, starting with his purchase of They Feed They Lion in 1972 and leading to a close friendship. Here, Buckley describes their first meeting:
I met Philip Levine on a tennis court at SDSU. It was 1973 and poetry readings in those days drew substantial audiences. Levine read the poems that would go in his next book, 1933, in Montazuma Hall to 350 people. I had, during the summers, continued to teach tennis in Santa Barbara and was weighing the offer of a full-time job at a club there against the precarious prospects of becoming a worthwhile (read, "successful") poet — a sure thing vs. the longest of shots. I had a good idea of the odds.

In the seventies everyone was playing tennis — Johnny Carson, Woody Allen and Diane Keaton, businessmen, professors, students, and even administrators. Phil was an avid player and while he was in town he wanted to get in a couple sets, and Glover asked me to hit with him. I couldn't believe my luck. What I then knew about poetry could be written on the back of a gum wrapper, but I knew who Phil was. He was staying at Glover's house, and had Pablo Picasso walked out of Glover's kitchen, it would not have impressed me more. I let Phil have what we called back then a "courtesy game" or two each set, moving him side to side, feeding him an occasional forehand volley put-away. Phil returned the courtesy the next day by mercifully passing quickly over my miserable poem in the special workshop, while others were held to more rigorous account. (A few years later, Phil seemed to have remembered our meeting a bit differently; he gave me a copy of On the Edge and Over and inscribed it, "For Chris, who lost 6-0, 6-0, with grace, under pressure, Phil.")
Read the full article here.