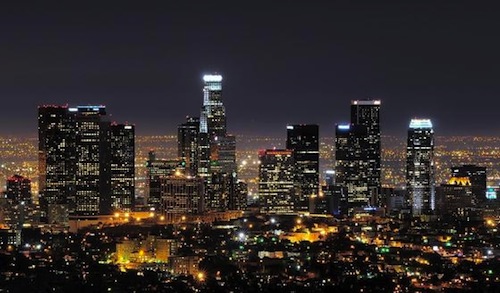 The city of Los Angeles is currently taking nominations for a poet laureate, which has rankled some of the city's more conservative citizens, who think paying for poetry isn't a good idea during a recession. An LA Weekly blogger has written a defense of the future Los Angeles Poet Laureate saying that now, especially, is a good time to support a poet.
"Most of the speech we hear in society today is commercial speech," says Dana Gioia, a poet born in Hawthorne and chair of the [Los Angeles] Poet Laureate Task Force. "Somebody is trying to sell us something... Certainly, one of the central importances of literature, especially poetry today, is that it stands outside the marketplace of speech as advertising.The economy of our language, our conversations -- even the words we use on social media, in some way or the other, whether used to brand the self or actually market a product -- is spent trying to converse in the rhetoric of commerce. But poetry, well, it is good for nothing and everything at the same time. As in the words of Walt Whitman, it is language used to "sing the body electric." And it is written by a person whose words and ideas aren't bound by a marketplace.

"Having a poet laureate symbolizes the importance of free speech and language in a democracy," Gioia says. "He or she isn't for sale."

"It's important," Gioia adds, "to keep the power to articulate things that are beyond the marketplace."
Hear, hear. Find the full post after the jump.