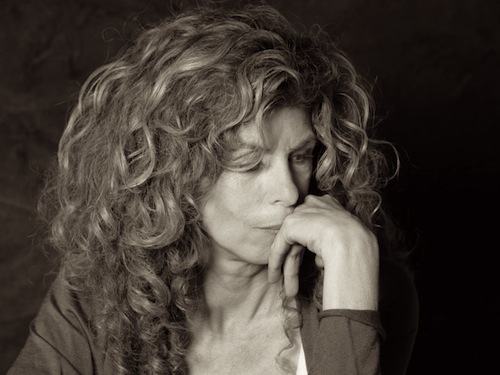 Huffington Post blogger Mark Matousek posted a conversation he had with Marie Howe, the New York State Poet Laureate. Here, Howe gives her two cents on where poetry belongs in the modern world:
MM:... How is social media affecting the poetry world, do you think?

MH: In really wonderful ways. People post poems on Facebook, they share poets they love, they share videos on YouTube. Writing a tweet with 140 characters is not unlike the rules for a haiku poem. I asked students in a class to text poems to each other once a week that were only written as texts. And they were gorgeous! I think that a lot of the new media can absolutely be a real pipeline, a crucial heart line, for sharing poetry with one another.

MM: Most of the writers I know are grumpy about the invasion of social media, and the sense of our work being devalued by so many open channels.

MH: The great thing about poetry is that it is simply not 'commodifiable.' Materially speaking, it's worthless in this culture. There's very, very little money to be made from writing poetry. In that way, it's subversive since anyone can steal it. Anyone can take it. Anyone can learn it by heart. Anyone can whisper it, can carry it into a jail, through borders, across all sorts of state lines. Poetry is that which can be carried anywhere. It's invisible. And that makes it very, very precious in a culture where everything has a price. It still has a purity. It has not been co-opted. And as I say, a poet wants you to learn his or her poem by heart. They want you to copy it. They want you to steal their work. There's no greater pleasure than knowing that somebody has taped your poem to the refrigerator door or sent it to five friends. That's the greatest joy in poetry, having it passed around and read and heard.
Howe goes on to discuss her Catholic upbringing and a memorable conversation with Stanley Kunitz. Read the full interview here.