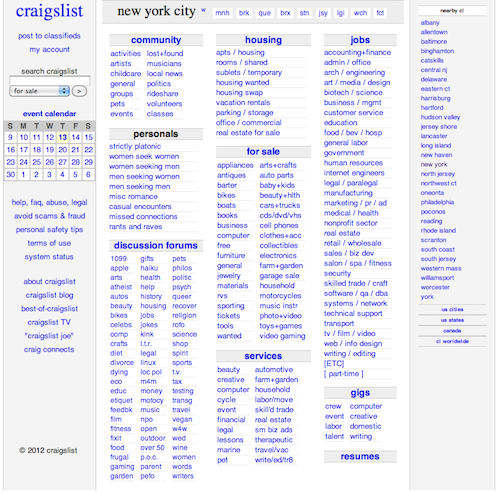 FOUND (you know we all troll Missed Connections slash Writing Gigs): Craiglist ad seeking conceptual writer...all right, who did this?
Seeking a creative conceptualist writer for a Oulipo type project. If you are familiar with and write in the style of Oulipo, Kenneth Goldsmith, Craig Dworkin, Raymond Queneau and Vito Acconci, please send a sample of your writing. This project is an immediate one and based on our collaboration, can lead to others.
Let us know if you follow up!