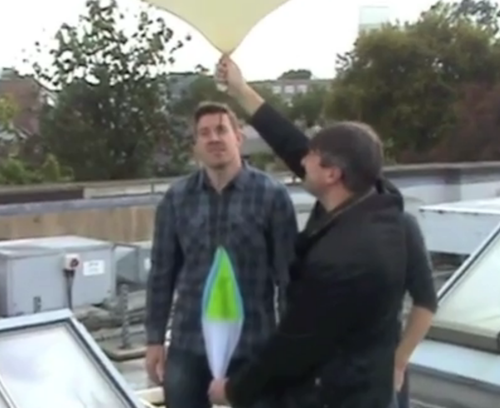 A few weeks back, we announced a poetry contest that awarded the winners' poems with a trip to space. The results are in, and judge Simon Armitage sent two poems above the stratosphere in a weather balloon designed by Sheffield University students Alex Baker and Chris Rose. From The Star:
Simon Armitage, a professor of poetry at the university, selected the winners and helped to launch a balloon from the roof of Sheffield's Weston Park Museum.

He said: "The idea is to try to encourage the imagination to go beyond the everyday and the earthly.

"A good poem can transcend space and time and in just a few lines can fly from one end of the universe to the other. We thought the reward should match the ambition."
Check out a video of this lofty event here.