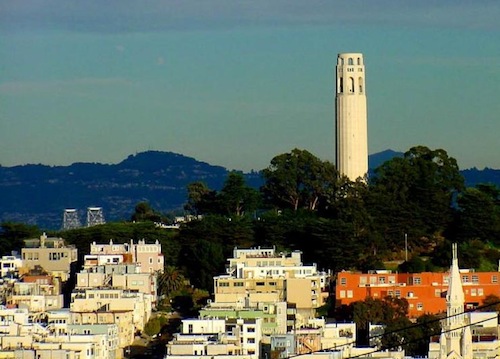 Dean Rader wrote this HuffPo blog post on four collections he considers best of the Bay Area. The four poets highlighted are Aaron Shurin, Camille Dungy, W. S. Di Piero, and Jane Hirshfield.
Of Dungy, Rader has this to say:
The most eclectic collection under review is Camille T. Dungy's Smith Blue. There are many things to like about this book, but perhaps my favorite is the diversity of forms and the plurality of voices. I know I just listed two favorites, but they are intimately linked. Where Shurin's collection gains momentum from its consistency, Dungy's builds through surprise and accrual. You never know who the speaker of a poem will be or what shape or texture it might take, and in almost every sense, the poem's voice and the way it looks and moves on the page are in concert with each other. The opening poem, entitled "After Opening The New York Times I Wonder How to Write a Poem about Love" is a self-reflexive neo-sonnet that helps set the stage for the entire book: "There is always something / starting somewhere, and I have lost ambition / to look into the details. Shame fits comfortably / as my best skirt, and what can I do / but walk around in that habit? / Turn the page. / Turn another page." Notice the smart combination of assertion and question followed up by the reference to the poem's textuality as well as the reader's complicity in the reading project. I also like the playful use of "habit" here, in part because it refers back to the poet's invocation of God in the opening line. Shame, god, love, and The New York Times is a pretty good combination. Throw in the turning of the page, and you can't lose.

Most of the poems in Smith Blue are combinations of observations and assertions that are buttressed by questions and interrogations. In a poem like "It Is," the speaker alternates between question and answer, sometimes questioning answers but never really answering the questions. The best example of this is the eight-part 13-page "Prayer for P --" that moves back and forth between the meditative and the conversive. Amazingly, this long poem is also an acrostic that pays homage to C. P. Cavafy's famous "Prayer." Deciphering the vertical message is as much fun as reading horizontally.

One reason this book is so much fun is because Dungy has never met a poetic form she doesn't like. Swing a dead cat and you hit a different form: acrostics, prose poems, lyrics with scattered lines, poems in couplets, tercets, and quatrains, not to mention both stichic and stanza poems. Additionally, many of her poems enter into conversation with other poets and poems including Carl Phillips, Gertrude, Stein, Adrienne Rich, D. A. Powell, and Ravi Shankar. Throw in some artwork, music, explorers, modified foods, and you have a fantastic collection of poems that is both engaging and inclusive.
Full article here.