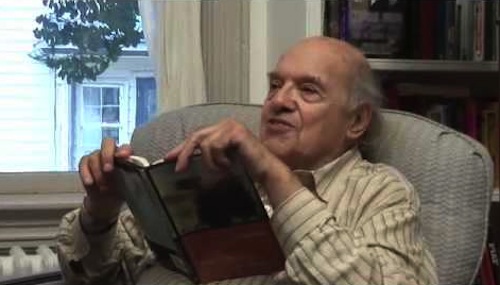 From the Library of Congress website:
The Library of Congress will award the 2012 Rebekah Johnson Bobbitt National Prize for Poetry to Gerald Stern for his book "Early Collected Poems: 1965-1992."

Stern will receive the award and read selections from his work at 7 p.m. on Thursday, Jan. 24, 2013, in the Montpelier Room on the sixth floor of the James Madison Building, 101 Independence Ave., S.E., Washington, D.C. The reading is free and open to the public. Tickets are not needed.

The 2012 prize—the 12th to be given and the first to be given for a book of collected poems—is awarded for the most distinguished book of poetry published in the preceding two years, 2010 and 2011. The volume was published by W. W. Norton in 2010.

Robert Casper, head of the Poetry and Literature Center at the Library of Congress, calls Stern "one of America's great poet-proclaimers in the Whitmanic tradition—with moments of humor and whimsy, and an enduring generosity, his work celebrates the mythologizing power of the art."

The panel of judges for this year's prize included poet Kate Daniels, selected by 18th Poet Laureate Consultant in Poetry Philip Levine; poet Juan Felipe Herrera, selected by Librarian of Congress James H. Billington; and scholar Betty Sue Flowers, selected by the Bobbitt family.

Daniels said, "Stern's historical consciousness, and the perhaps-paradoxical, eternally optimistic spirit that infuses these poems is an extraordinary achievement—not only for our time, but for all time. That an individual human voice could rise above the contemporary clamor as distinctively, and with such intelligence, moral force, humor and love as Stern's does in poem after poem—well, what can I say, but thank you to the gods of poetry."

"Early Collected Poems: 1965-1992" contains the first six books of Stern's half-century-long career—books that received the Lamont Prize, the Melville Cane Award and the Paterson Prize. Publisher's Weekly said the poetry in "Early Collected Poems" is filled with "the sensibility and the music of speech" and "a quest after the deepest truths of the unadorned spirit."
Full press release here. The winning book can be found here.