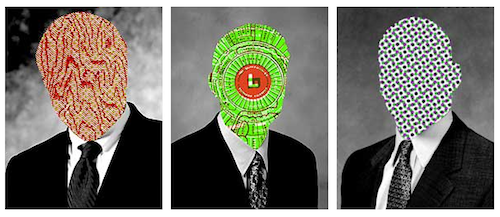 Joseph Mains, new editor of Octopus Magazine, took part in this interview with LitBridge.
Here Mains speaks to Octopus's readership:
What is the readership like for Octopus? What do you imagine your typical reader is like?

The same as small press poetry in general: middle or upper-middle class by birth and underemployed professionally, college educated, under sixty-five, and most often probably in their 20s-40s. I wish that this weren't the case, but it is. One big disadvantage of small press poetry being unmoneyed is that most of the work being done is of the unpaid variety, so if you're from a less privileged background or have serious financial responsibilities, you've got to do work that pays the bills. What this means is people who are able to make and do really wonderful things in the small press world—and to be sure, they are doing wonderful things—often are the ones that can afford to do them, because they have time. It's a complicated little secret that I think many people are uncomfortable with, which is why it doesn't get brought up. And it's not the fault of small presses. These people also don't tend to have a lot of money, but they maybe have access and a familial or network safety net that they can tap if things don't pan out. I think this is one reason why we see non-white and white people from working class and poor backgrounds largely absent from the small press world. It's not exclusionary so much as it is the case that many times they can't afford to risk going outside of the big contests and academic prizes, which to my mind is very slippery and complicated. I don't have it figured out myself. But it's a systemic injustice that is much larger than small presses. While it can sometimes be uncomfortable to talk about, I think that it's important to have those conversations and take that DIY ethic we've brought to publishing and use it to take on the things that makes poetry so vital: examining power, honesty, truth and beauty in all its various forms, in order to make opportunity accessible to everyone. Online magazines are one huge step to giving more people access to publishing and being published, and in that way I'm really excited to be a part of this conversation so many poets and readers are having. Most libraries don't stock literary journals or much in the way of contemporary poetry, but they do tend to have an internet connection, so even folks in small towns or places that tend to be less influenced by high art or avant-garde culture can read magazines for free, listen to Pennsound or watch poem-films and be a part of what's happening in a way that fifteen years ago would seem shocking.
Good stuff. And there's more here.