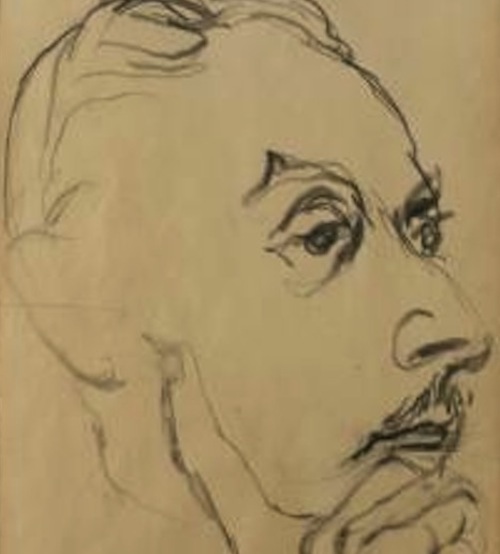 Poets House is concluding their 25th-anniversary celebrations on October 6th! There's a lot of specialness going on, starting at 12 'o clock and running through the afternoon. Check it:
Help Poets House celebrate the end of a joyous and program-packed 25th anniversary year with an exhibition and afternoon-long participatory "read-in" of The Collected Poems of Stanley Kunitz — a day celebrating the friendships and affections upon which Poets House was founded and honoring co-founders Stanley Kunitz and Elizabeth Kray. The reading will feature newly-appointed New York State Poet Marie Howe, a former student and dear friend of Kunitz, as well as a vibrant gathering of other poets inspired by his legacy: Tina Chang, Mark Doty, Cornelius Eady, Nick Flynn, Major Jackson, Michael Klein, Donna Masini and Tom Sleigh. This is an opportunity for members of the public to read a favorite poem of Kunitz themselves!
In addition to reading Kunitz poems (visitors must sign up to read), you can also tour two current exhibitions: Bettissima: Treasures from the Elizabeth Kray Archives, and A Poet's Circle (curated by Jason Andrew), featuring paintings by Philip Guston, Robert Motherwell and Jack Tworkov, among many others. More on the Kunitz reading, which starts at 1:00:
Kunitz, who together with Elizabeth Kray founded Poets House, was instrumental in shaping the poetry communities of the 20th century, inspiring younger poets through his writing, activism, teaching, and special projects. "Poetry is the most indelible testimony we have of the adventures of the spirit," Kunitz said. Kunitz served twice as United States Poet Laureate, first in 1974-76 (when the official title was Consultant in Poetry to the Library of Congress) and again in 2000–01. Kunitz's publishing career spanned an extraordinary 75 years. His first book, Intellectual Things, was published in 1930. His last book, The Wild Braid: A Poet Reflects on a Century in the Garden, with Genine Lentine, features photographs by Marnie Crawford Samuelson, was published by W.W. Norton on the occasion of his 100th birthday and celebrated with an exhibit at Poets House. His Selected Poems: 1928-1958 received the Pulitzer Prize for Poetry and his collection Passing Through: The Later Poems won the National Book Award for Poetry in 1995.
Admission for the day of celebration is free. Learn more about event details at the Poets House website. See you there!
Portrait of Stanley Kunitz by Philip Guston, courtesy of Poets House.