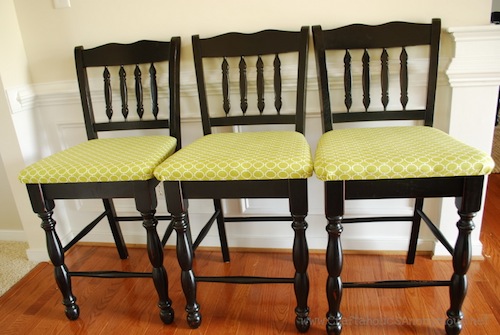 Let's face it, poets spend a lot of time sitting on their behinds. So it seems only natural that they would offer up a few odes to their greatest supporters: Chairs! From The Telegraph:
A group of British writers and poets have responded to 12 innovative chairs all designed and created by students at the Royal College of Art. At the beginning of the year, students on the Design Products MA at the RCA were commissioned to create seats made out of American hardwood in a project called Out of the Woods.

After the chairs were shown in September at the Design Festival in London, writers were asked to write a story or poem about each of them. A number of writers, co-ordinated by Tiffany Murray, an international fellow for the Telegraph Hay Festival who include Luke Wright, Joe Dunthorne and Damian Barr, wrote pieces exploring the journeys - fictional or real - behind the chairs.

The series of chairs ranges from simple designs to playful interpretations of what constitutes a 'seat'. One of the designers created a boat, others put together benches, stools and folding chairs.
Full article here, with poetry.