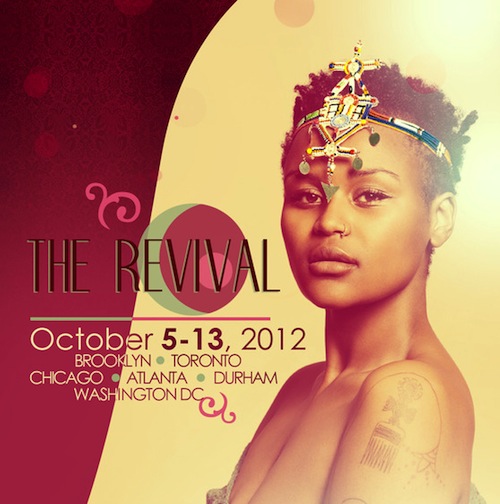 Huffington Post blogger Marcus Brock interviewed poet Jade Foster about her upcoming "Revival" poetry tour, which kicks off in Brooklyn tonight. "Through this poetry tour, women open their homes to complete strangers. The home is more like a sanctuary, and we invite people into that space to show that we matter to each other," says Foster.
The night of women, wine, and the word honors a queer tradition and demands a safe space showcasing queer women of color, including such local poets as Cave Canem, t'ai freedom ford, Solsis, and folk singer B.Steady.

Jade Foster, producer of THE REVIVAL and an art student based in Washington, D.C., is very committed to getting women together and empowering women's voices.

"We are doing this because we have so many stories, and instead of begging the mainstream to tell them, we will tell them ourselves," she says. "That's the point of a poet, to remind folks that their experiences, their trials and triumphs are real, that they matter. Just through the simple act of talking to each other, we become more than women; we become testament. That's the point of the tour."
If you want to get involved with "The Revival," find out more here.