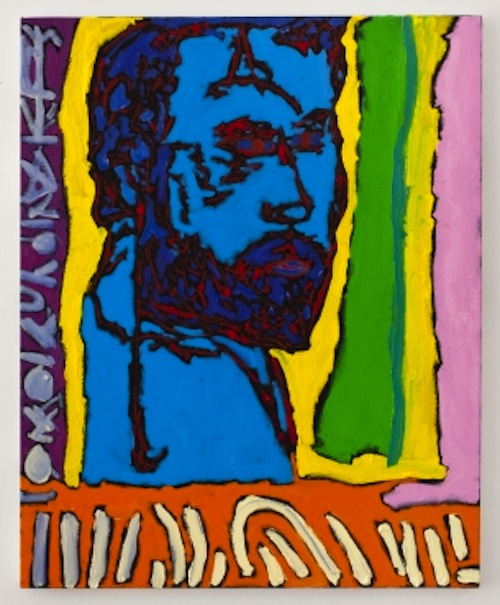 Poet, writer, prof, wonder Wayne Koestenbaum is also a painter! Bookforum's Paper Trail reports:
This month, the New York gallery White Columns will show about fifty of Koestenbaum's artworks, including "some brightly colored self-portraits and a smattering of male nudes." Speaking to the Observer, Koestenbaum said he paints "in the |"I am nervous about showing the work publicly," Mr. Koestenbaum admitted. "I'm also entirely ecstatic.|mood| of Joe Brainard or John Wesley, but with the procedure and crazy intensity of obsessive repeaters like Yayoi Kusama." Koestenbaum isn't the only author of note who will be showing his art at the gallery: Kevin Killian, author of the poetry collection Action Kylie and, most recently, the novel Spreadeagle, will also have work on display.
Kevin Killian too! Can't wait for the shows. Image above: Wayne Koestenbaum, Blue Angelo with Orange Predella, 2012. Courtesy of White Columns.