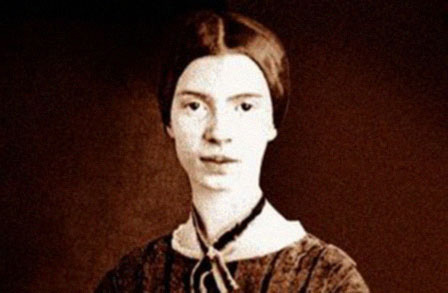 From The Boston Globe:
Emily Dickinson is the inspiration for a new young adult novel set in the poet's hometown of Amherst. At the heart of Milton resident Kathryn Burak's "Emily's Dress and Other Missing Things" (Roaring Brook) is Claire, a high school senior who has lost her mother and her best friend. In her grief, she turns to Dickinson's poetry and then she does something out of character, or is it? She breaks into Dickinson's house and takes the poet's dress.

Dickinson aficionados know that the dress on display at Emily Dickinson's home, one of the buildings that make up the Emily Dickinson Museum, is a reproduction. The actual dress is owned by the Amherst Historical Society.

Other Dickinson possessions didn't stay in the house either. Over the years, many of the family's books were donated to Harvard and Brown universities. The Dickinson house has launched Replenishing the Shelves, a project aimed at restocking the house with the titles and editions that the Dickinson family once owned.

To launch her book and raise money for Replenishing the Shelves, Burak, who earned an MFA in poetry at UMass-Amherst, will give a reading at the Dickinson house at 2 p.m. on Nov. 18. She'll be bringing Emily Dickinson bags and buttons for a sale and raffle. "I want my book to help bring some of her books back," she said.