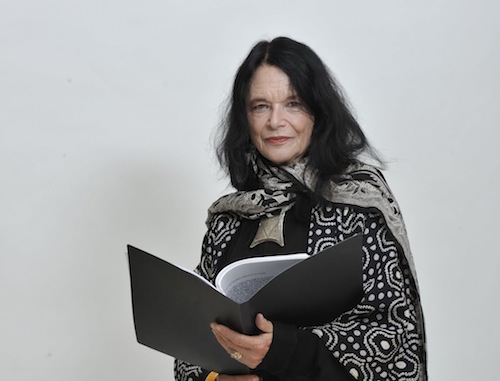 Belladonna* fans, look out! (That's all of you.) An epic Iovis event is on the horizon. More info:
Belladonna* is pleased to present:

IOVIS Reading
Thursday, November 15, 2012; 7 pm

A group/polyvocal performance from Anne Waldman's award-winning epic The Iovis Trilogy: Colors in the Mechanism of Concealment featuring her own reading with her son, Ambrose Bye, playing music. Other readers include Mei-mei Berssenbrugge, Ana Božičević, Amy King, Julie Patton, and Stacy Szymaszek.

The Iovis Trilogy, Waldman's monumental feminist epic, traverses epochs, cultures, and genres to create a visionary call to poetic arms. Iovis details the misdeeds of the Patriarch, and with a fierce imagination queries and subverts his warmongering. All of Waldman's themes come into focus—friendship, motherhood, politics, and Buddhist wisdom. This is epic poetry that goes beyond the old injunction "to include history"--its effort is to change history.

The Iovis Trilogy is the winner of Pen Center USA's Poetry Award for 2012.

This event is made possible through the Poets House Literary Partners Space Rental Program.

Location: Poets House, 10 River Terrace, New York, NY 10282

Admission: $10 suggested donation. Nobody turned away.