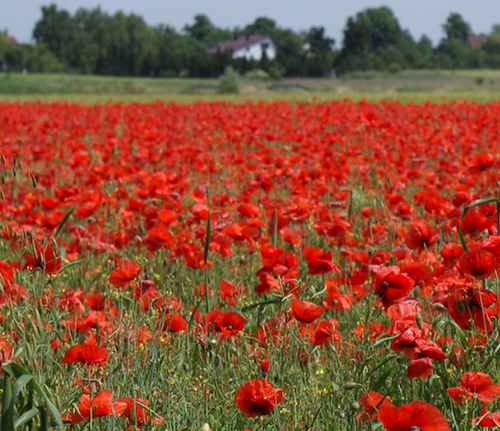 One final note from the Veteran's Day news cycle—Britain discovers the Wilfred Owen of WWII. From the Huffington Post:
During his service in the trenches on the Western Front after the Normandy invasion, Dennis Wilson would scribble poems in his Field Service Pocket Book. Almost seven decades later -- thanks to a chance discovery by a scholar researching Wilson's father (who served as a spy) -- that poetry has finally been published.

The Daily Mail details how Tim Crook, a lecturer at the University of London, came upon Wilson's poems, and was so impressed that he offered him a book deal. Now, Elegy of a Common Soldier, according to its publisher, Kultura Press, is selling well, and Wilson, who is 91 years old, is being compared to famed World War I poet Wilfred Owen.
Unlike Owen, Wilson fortunately survived the war. "[Wilson] told The Daily Mail about the day he was wounded by a German shell: 'I was in agony and initially thought I was going to lose my arm. But I later realized I had been lucky and it was one of the happiest days of my life because it proved to be my ticket out of there.'"
Make the jump to read the rest. And click here for a glimpse of Wilson's Elegy of A Common Soldier.